Vaccines
After a virtual meeting between EU Commission President Ursula von der Leyen and Austria's Chancellor Kurz both assured that there is a light at the end of the tunnel of the Covid-19 pandemic. The two politicians have discussed EU's vaccine strategy and other topics regarding the ongoing pandemic.
November 27, 2020
The recent debate about skiing during the Christmas holidays will need to be regulated on a national level, according to the Head of the Representation of the European Commission in Austria, Martin Selmayr. Selmayr states that the EU has neither the obligation nor the expertise to impose any EU wide rules in this matter.
November 25, 2020
At a video conference with all of the heads of state and government of the European Union, Chancellor Kurz and the other country heads discussed Covid-19 measures and a common approach of the EU. Since the second wave has already hit many of the member countries, better coordination than in the spring of this year is demanded by almost every country.
October 30, 2020
The European Commission is providing a total of EUR 677 million to over 400 recipients of a "Starting Grant" from the European Research Council. Eleven of the selected junior researchers are conducting research at Austrian institutions.
September 4, 2020
Minister Anschober announced that with the start of schools and the colder weather the fourth phase of the Corona pandemic is starting, which will last until a vaccine is found. Therefore, the next months will be very challenging also because of increase in influenza cases.
September 1, 2020
Today, Chancellor Kurz was holding a State of the Union Address and talked about the Coronavirus, special vacation for parents and a "pact against isolation". According to him, the next summer will be normal again. However, the time until then will be challenging.
August 28, 2020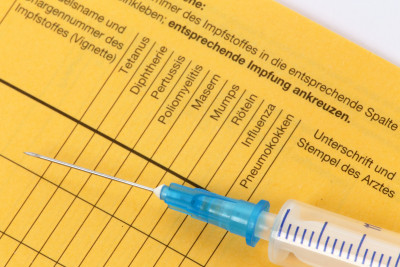 This year the higher demand in Influenza Vaccine is causing a bottleneck and not everyone who wants to get vaccinated will be. As a result of the COVID-19 crisis, Austrians are more aware of the importance of a vaccine.
August 20, 2020
The Management Board of the Austrian biotechnology company is authorized to increase the share capital up to a nominal amount of € 855,000.00.
December 16, 2010
The Vienna vaccine manufacturers has to terminate a research project unexpectedly at a late stage. Heavy losses are expected for this year.
December 14, 2010
Today, Vienna-based Intercell AG announced its financial results for the third quarter of 2010 and presented changes to the Management Board.
November 9, 2010