President Van der Bellen has sworn in the new ministers Valerie Hackl, Walter Pöltner, Eckart Ratz and Johann Luif.
Yesterday 16:49
President Van der Bellen has sworn in the new ministers Valerie Hackl, Walter Pöltner, ...
May 16
At the Eastern Partnership meeting in Brussels, the foreign ministers of the EU states discussed ...
May 21
A conference lasting several days entitled "Mongolia in its Perception in Austria - ...
May 20
The Vienna Chamber of Commerce, a branch of the Austrian Chamber of Commerce, has recently ...
May 21
While President Van der Bellen has removed Interior Minister Kickl from office, Foreign ...
May 16
Wolfgang Mayer of the company Backaldrin was elected Honorary Consul of the Russian Federation ...
May 16
The Austrian Federal Economic Chamber's largest economic mission to Vietnam and Singapore ...
May 21
The "IST - Institute of Science and Technology Austria" in Maria Gugging near ...
Yesterday 08:50
Simon Wiesenthal is known today as the man who dedicated his life to justice for the victims of the Shoah. But his profession as an architect, which he pursued until his persecution by the Nazi regime, has fallen into oblivion. The exhibition "Café As. Das Überleben des Simon ...
May 21
With its exhibition dedicated to Edmund Kalb (1900–1952), the Leopold Museum is presenting an artist whose oeuvre, dominated by more than 1,000 self-portraits, is still largely unknown.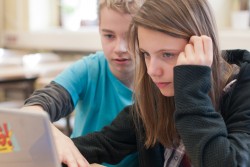 May 16
From the school year 2020/21 there will be uniform autumn holidays in Austria between National ...
New to Vindobona?
Vindobona is a trusted and indispensable source of news and analysis for the international community of Vienna.
Our mission is to inform and to connect professionals, expats and diplomats to make them more successful.
Sign up now
1) to read articles for free,
2) to receive our newsletter,
3) to receive customized alerts, and
4) to get your own personalized timeline.
See our latest newsletter
Vindobona Blogger
Read More
FriedlNet.com Market Reports
The Company, Industry and Market Research Reports Store
FriedlNet.com is a leading provider of market research and strategic business intelligence.
Visit the FriedlNet online store to get instant access to a collection of research from some of the world´s premier market research and associated firms in more than 100 industry segments.
www.friedlnet.com