After the release of the incriminating video of "foreign secret services" and the resulting resignation of Vice-Chancellor Heinz Christian Strache, the Austrian People's Party (ÖVP) headed by Federal Chancellor Sebastian Kurz calls for early elections as soon as possible. He had also informed the Federal President Alexander Van der Bellen. "Enough is enough", Kurz said in a press statement on Saturday evening.
May 18
After the release of the incriminating video of "foreign secret services" and ...
May 16
At the Eastern Partnership meeting in Brussels, the foreign ministers of the EU states discussed ...
May 16
The Austrian Federal Economic Chamber's largest economic mission to Vietnam and Singapore ...
May 16
Wolfgang Mayer of the company Backaldrin was elected Honorary Consul of the Russian Federation ...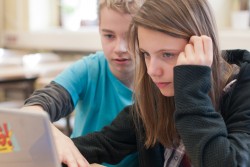 May 16
From the school year 2020/21 there will be uniform autumn holidays in Austria between National ...
May 16
As part of the 11th ALPS round in May 2019, 21 international company and start-up founders ...
May 10
The governing parties have made a new attempt to anchor the state goal of "economy". The ...
May 15
The new Apostolic Nuncio in Austria sees itself as an instrument of unity and communication ...
May 15
The Sochi Dialogue Russian Austrian Forum was opened in the Black Sea port city as part ...
May 15
Don't miss the Chinese contemporary art exhibition "Chinese Whispers: Recent Art from ...
May 15
André Heller's new production of his tour comes back to Vienna. Africa! Africa! inspired ...
New to Vindobona?
Vindobona is a trusted and indispensable source of news and analysis for the international community of Vienna.
Our mission is to inform and to connect professionals, expats and diplomats to make them more successful.
Sign up now
1) to read articles for free,
2) to receive our newsletter,
3) to receive customized alerts, and
4) to get your own personalized timeline.
See our latest newsletter
Vindobona Blogger
Read More
FriedlNet.com Market Reports
The Company, Industry and Market Research Reports Store
FriedlNet.com is a leading provider of market research and strategic business intelligence.
Visit the FriedlNet online store to get instant access to a collection of research from some of the world´s premier market research and associated firms in more than 100 industry segments.
www.friedlnet.com