Sponsored
Newsletter: George Soros University Campus to Open in Vienna this Autumn
The CEU Central European University of George Soros announces that it has opted for an interim location in Vienna's Favoriten, the "heart of the multicultural 10th district". This campus is scheduled to start operations in autumn 2019. By 2023, the university will be moved as planned to the premises of the Otto Wagner Hospital on Baumgartner Höhe in Vienna's 14th municipal district.
At a critical time when the question of Italian economic independence from China is being discussed throughout Europe, ÖBB's Rail Cargo Group is intensifying its cooperation with the port of Trieste in order, among other things, to be able to use the transport connection of the Adriatic port to the Far East.
On March 19, 2019, Austrian Federal President Alexander Van der Bellen welcomed six newly accredited Ambassadors to Austria to the Presidential Chancellery of the Vienna Imperial Palace for the presentation of their letter of accreditation.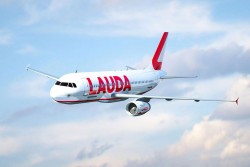 The Austrian Ryanair subsidiary, the low-cost airline Laudamotion, has separated from the name "Motion" for marketing reasons and is now called only "Lauda". In addition, the fleet will be expanded and more destinations will be served.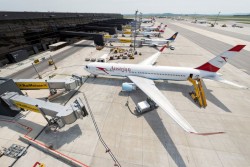 The Austrian Administrative Court has rejected objections from citizens' initiatives and residents and confirmed the authorization for the construction of the third runway at Vienna Schwechat Airport.
ÖW Österreich Werbung (ANTO Austrian National Tourist Office) sees very good chances in the dynamic of digitisation for the domestic tourism location to assert itself as a quality destination in global competition.
Something is happening in the Viennese school system. The VBS Vienna Business School will offer its students the opportunity to learn Chinese (Mandarin) at all six school locations from autumn onwards and to take advantage of an extensive range of Chinese language and culture courses.
Austrian Airlines takes up a stance against low-cost competition at Vienna Airport. On the one hand, flights to Germany, such as Düsseldorf, Hamburg and Berlin, will be increased from April onwards. Paris and Copenhagen are to follow in May. On the other hand, prices are to be reduced.
The Secretary of the Department of Foreign Affairs of the Philippines H.E. Mr. Teodoro L. Locsin Jr. visited the UNIDO in Vienna to meet Li Yong, the Director General. "The Government of the Philippines highly appreciates UNIDO's relevance in helping the country achieve its development goals."
Mark Rothko (1903–1970) was among the most remarkable artists (abstract expressionist) of the twentieth century. This exhibition, the first ever to be mounted in Austria, presents a survey of Rothko's career through more than forty major paintings to explore ideas of the sacred, the spiritual, the tragic and the timeless.