Austria and Argentina - Read the latest headlines about bilateral relations in the areas of economy, business, investment, diplomacy, culture and tourism
Sponsored
Page 1/1
Argentina in Austria | Argentines in Vienna | Bilateral Relations
Austria includes the largest Spanish-speaking nation, Argentina, in its range of working holiday programmes, so that in the future young people between 18 and 30 years of age from both countries will be able to travel more easily to the other country and gain new valuable experience on the labour market during a given period.
April 5, 2019
In a joint event in the Aula of Sciences, the Federal Government's new foreign trade strategy was presented by Economics Minister Margarete Schramböck, Foreign Minister Karin Kneissl and President of the Chamber of Commerce Harald Mahrer. The key points of the strategy are the following: Perspective, value orientation, location effect, focal points, future orientation, communication, efficient coordination.
December 20, 2018
Below you will find the updated Vindobona list of foreign ambassadors and representatives of the bilateral and multilateral missions and representations in Vienna, Austria (including description of persons, pictures, CVs, etc.).
November 19, 2018 · Updated: March 20, 2019; 08:32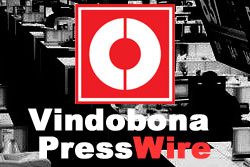 The acquisition of the Masisa plant in Concordia, Argentina, from the Chilean Masisa S.A. is successfully completed upon closing of the contracts. This will be the first time the wood-based material manufacturer EGGER is represented with a production site outside Europe. The Group, with headquarters in St. Johann in Tyrol, takes over the number 2 in Argentina for a purchasing price of USD 155 million debt-free.
October 2, 2017
The latest Global Peace Index analyses the state of peace around the world. It identifies the most and least peaceful countries, trends in violence and conflict, and calculates the economic impact of violence. The top three most peaceful countries are Iceland, Denmark and Austria. Small and stable democracies make up the top ten most peaceful countries. New Zealand, Canada and Japan are the only non-European countries in the top ten.
March 4, 2015
The Vindobona table below is an updated list of National Days of all nations, which belong to at least one of following categories: Foreign Missions and Delegations in Vienna, Austria; Diplomatic Corps and other representations in Austria; International Organizations in Vienna and Permanent Missions; Missions and Delegations to the OSCE.
February 11, 2015 · Updated: February 7, 2018; 08:12
Austria became a member of the United Nations in 1955 and is celebrating 60 years of UN membership in 2015. 70 years ago, the United Nations were founded in San Francisco.
February 5, 2015
The Mercer's 2014 Cost of Living Rankings have been published and cover 211 cities across five continents. While Western European cities have all risen in the rankings mainly due to the strengthening of the Euro against the US dollar, most cities in Central and Eastern Europe (CEE), however have fallen in the ranking as a result of local currencies depreciating against the US dollar. Bratislava (#84), Prague (#92), Kiev (#98), Ljubljana (#116), Zagreb (#120), Budapest (#135), Warsaw (#142), Belgrade (#184).
July 25, 2014
The Austrian President Heinz Fischer has started his state visit in Argentina.
December 3, 2012