Sponsored
Page 1/1
Argentina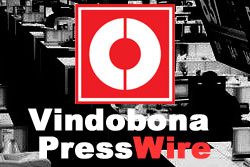 The acquisition of the Masisa plant in Concordia, Argentina, from the Chilean Masisa S.A. is successfully completed upon closing of the contracts. This will be the first time the wood-based material manufacturer EGGER is represented with a production site outside Europe. The Group, with headquarters in St. Johann in Tyrol, takes over the number 2 in Argentina for a purchasing price of USD 155 million debt-free.
October 2, 2017
The Mercer's 2014 Cost of Living Rankings have been published and cover 211 cities across five continents. While Western European cities have all risen in the rankings mainly due to the strengthening of the Euro against the US dollar, most cities in Central and Eastern Europe (CEE), however have fallen in the ranking as a result of local currencies depreciating against the US dollar. Bratislava (#84), Prague (#92), Kiev (#98), Ljubljana (#116), Zagreb (#120), Budapest (#135), Warsaw (#142), Belgrade (#184).
July 25, 2014
The Austrian President Heinz Fischer has started his state visit in Argentina.
December 3, 2012