Argentina
Austrian Federal President Alexander Van der Bellen welcomed the six newly accredited Ambassadors of the Kingdom of Spain, the Republic of Kazakhstan, the Republic of Ireland, the Republic of Ghana, the Argentine Republic and the Islamic Republic of Afghanistan to Austria to the Presidential Chancellery of the Vienna Imperial Palace for the presentation of their letters of accreditation.
March 4, 2021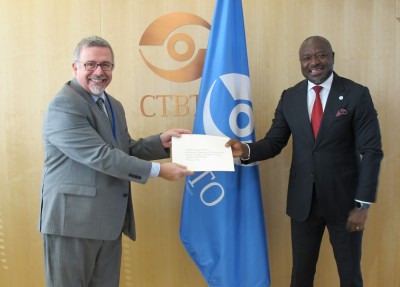 H.E. Mr. Gustavo Eduardo Ainchil, Ambassador of the Argentine Republic to the Republic of Austria, the Slovak Republic and the Republic of Slovenia and to the International Organizations in Vienna, presented his credentials.
February 24, 2021
Austria includes the largest Spanish-speaking nation, Argentina, in its range of working holiday programmes, so that in the future young people between 18 and 30 years of age from both countries will be able to travel more easily to the other country and gain new valuable experience on the labour market during a given period.
April 5, 2019
The acquisition of the Masisa plant in Concordia, Argentina, from the Chilean Masisa S.A. is successfully completed upon closing of the contracts. This will be the first time the wood-based material manufacturer EGGER is represented with a production site outside Europe. The Group, with headquarters in St. Johann in Tyrol, takes over the number 2 in Argentina for a purchasing price of USD 155 million debt-free.
October 2, 2017
By acquiring the Masisa plant in Concordia, Argentina from Chilean company Masisa S.A., wood-based material manufacturer EGGER secures a production site outside of Europe for the very first time. Headquartered in St. Johann in Tirol, Austria, the company is consistently pursuing its strategy of continuing to grow on its own terms and to make itself future-proof through increasing internationalisation.
July 17, 2017
The Mercer's 2014 Cost of Living Rankings have been published and cover 211 cities across five continents. While Western European cities have all risen in the rankings mainly due to the strengthening of the Euro against the US dollar, most cities in Central and Eastern Europe (CEE), however have fallen in the ranking as a result of local currencies depreciating against the US dollar. Bratislava (#84), Prague (#92), Kiev (#98), Ljubljana (#116), Zagreb (#120), Budapest (#135), Warsaw (#142), Belgrade (#184).
July 25, 2014
The Austrian President Heinz Fischer has started his state visit in Argentina.
December 3, 2012