Liberians in Vienna | Liberia in Austria | Bilateral Relations
Austria and Liberia - Read the latest headlines about bilateral relations in the areas of economy, business, investment, diplomacy, culture and tourism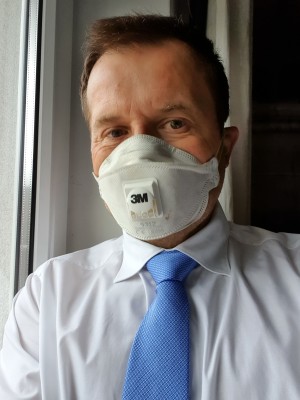 The coronavirus outbreak has now reached Austria and the disease is spreading further. What is the risk of infection when travelling in and to Austria?
5 hours ago
The new Austrian Federal Government is in favour of continuing multilateral cooperation, especially in cooperation with the European countries.
January 31, 2020
The Federal President's Reception for the Diplomatic Corps annually gathers all diplomatic representatives in Vienna in the Ceremonial Hall of the Hofburg.
January 17, 2020
Below you will find the updated Vindobona.org list of foreign ambassadors and representatives of the bilateral and multilateral missions and representations in Vienna, Austria (including description of persons, pictures, CVs, etc.).
November 19, 2018 · Updated: July 19, 2019; 11:50
UN Secretary General António Guterres completed a busy programme when he came to Vienna for the 40th anniversary celebrations and the R20 Austria World Summit. The VIC Vienna International Centre is the place where, with the help of the Sustainable Development Goals (SDG), the 193 member states, 15 Vienna-based UN organisations and more than 5000 people from 125 countries from around the world are bound together.
May 31, 2019
In a joint event in the Aula of Sciences, the Federal Government's new foreign trade strategy was presented by Economics Minister Margarete Schramböck, Foreign Minister Karin Kneissl and President of the Chamber of Commerce Harald Mahrer. The key points of the strategy are the following: Perspective, value orientation, location effect, focal points, future orientation, communication, efficient coordination.
December 20, 2018
At the Africa‑Europe High‑Level Forum in Vienna the European Investment Bank formally agreed a total of EUR 495 million of new financing for three projects in ten countries to support sustainable transport, clean energy and internet access projects in North, West and East Africa.
December 19, 2018
The new Ambassador of the Republic of Liberia to Austria, H.E. Ms. Youngor Sevelee Telewoda presented Austrian Federal President Alexander Van der Bellen with his letter of accreditation at the Vienna Hofburg.
December 11, 2018
The Vindobona table below is an updated list of National Days of all nations, which belong to at least one of following categories: Foreign Missions and Delegations in Vienna, Austria; Diplomatic Corps and other representations in Austria; International Organizations in Vienna and Permanent Missions; Missions and Delegations to the OSCE.
February 11, 2015 · Updated: February 7, 2018; 08:12
The latest Global Peace Index analyses the state of peace around the world. It identifies the most and least peaceful countries, trends in violence and conflict, and calculates the economic impact of violence. The top three most peaceful countries are Iceland, Denmark and Austria. Small and stable democracies make up the top ten most peaceful countries. New Zealand, Canada and Japan are the only non-European countries in the top ten.
March 4, 2015
Austria became a member of the United Nations in 1955 and is celebrating 60 years of UN membership in 2015. 70 years ago, the United Nations were founded in San Francisco.
February 5, 2015
Fast News Search
This category only