IPU Inter-Parliamentary Union
Anu Vehviläinen, the Finnish Speaker of Parliament since June 2020, and Wolfgang Sobotka, Austria's National Council President, met for the first time and discussed current issues, such as the Covid-19 pandemic, security of parliaments, the IPU World Conference and the accession negotiations with the Western Balkans.
February 9, 2021
The IPU in cooperation with the Austrian parliament has issued a report that comprises best-practice examples of how countries promote democracy among the population, especially among the youth and young adults.
September 15, 2020
The Hungarian government has awarded Austria's President of the National Council Sobotka the Commander's Cross for his efforts to further bilateral relations between the two countries and to promote the perception of Hungary's position in the EU.
September 3, 2020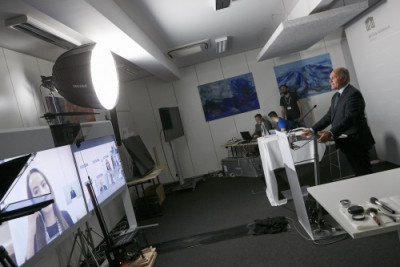 The 5th IPU World Conference of Speakers of Parliament, originally planned on being conducted in Vienna, was held virtually from August 19 to August 20. Austrian National Council President Sobotka as well as the majority of the representatives underlined the importance of international cooperation.
August 21, 2020
The 13th IPU Summit is held virtually and will cover important topics dealing with countless inequalities women face today. The organization of the event is a common effort between the Austrian Parliament and the United Nations.
August 18, 2020
The Chairman of the Foreign Policy Committee of the Uzbek Senate, Alisher Kurmanov, and the Deputy Foreign Minister of Uzbekistan, Dilshod Akhatov, were received in the Hofburg by the President of the Federal Council, Karl Bader. The talks focused on bilateral economic relations and the forthcoming elections in Uzbekistan on 22 December this year.
December 6, 2019
Reinhold Lopatka elected Chairman of the High-Level Advisory Group on Combating Terrorism and Violent Extremism.
October 21, 2019
Austria will host the 5th World Meeting of the Interparliamentary Union (IPU) from August 19 to 21, 2020. Presidents of parliaments from 178 states and around 1,200 delegates are expected. This is the first time that a national parliament, the Austrian Parliament, has hosted this conference. The World Meeting will be organised in cooperation with the IPU and the United Nations.
October 16, 2019 · Updated: October 17, 2019; 14:45