Back to School: 82 Percent of Austrian Teachers Vaccinated
As the school year begins, statistics show that 82 percent of Austrian teachers have been fully vaccinated against COVID-19. This is a much higher proportion than that of the general population, which is 65 percent fully immunized. The willingness to vaccinate varies by federal state, type of school, gender, and age group. Read more about the results of the study, such as where each federal state ranks on the list.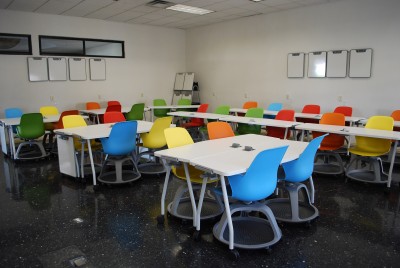 Austrian Education Minister Heinz Faßmann: "We would not need any more measures at schools if the rest of the population were also vaccinated to the same extent." / Picture: © Wikimedia Commons / Thelmadatter, CC BY-SA 3.0
Despite the ongoing COVID-19 pandemic, the school year in Austria has started again, and students have headed back to class. At the start of the school year, data shows that more than four out of five (82%) of the 122,000 teachers in Austria have been fully immunized against COVID-19. This is much higher than in the general population, which is only 65 percent fully immunized. People who have received all the vaccine doses required for full immunization and those who have recovered with at least one vaccination are considered to be "fully immunized."
The results on the vaccination status of teachers were determined for the first time by Statistics Austria on behalf of the Federal Ministry of Education, Science and Research. The data are based on teacher statistics, register-based employment histories and data from Statistics Austria's Reconciled Employment Statistics and the National Vaccination Register Austria as of 31 August 2021. A monthly update of the results is planned for the current school year.
Tobias Thomas, Director-General of Statistics Austria, said, "Corona vaccination readiness among teachers in this country is high: across Austria, 82 percent of teachers aged 20 to 64 are now fully vaccinated. This means that vaccination protection among teachers is significantly higher than in the general population of the same age (65%). The fact that vaccination rates can now be statistically evaluated anonymously for a professional group is another step towards improving the information situation and the basis for evidence-based policy-making in Austria."
Willingness to vaccinate by region
The greatest willingness to vaccinate among teachers is seen in the east of Austria, with around 87 percent (3,000) of teachers at schools in Burgenland having already received full vaccination protection. This is followed by schools in Vienna with 85 percent (22,000) and Lower Austria with 83 percent (18,000). Nearly 83 percent (13,000) of teachers at schools in Styria are also fully immunized, followed by 82 percent (5,000) in Vorarlberg and 80 percent (9,000) in Tyrol. The lowest proportions of fully immunized teachers are found at schools in Carinthia at 79 percent (6,000), Upper Austria at 78 percent (17,000), and Salzburg at 77 percent (7,000).
Differences between school types
There are clear differences in the vaccination status of teachers between the different types of schools. At 88 percent, the proportion of fully immunized teachers at general secondary schools (AHS) is the highest nationwide. At vocational middle and secondary schools (BMS/BHS), the proportion sits at 84 percent, at new middle schools and lower secondary schools (NMS/Hauptschule) it is 81 percent, and at other types of schools, it is also 81 percent. The share of fully immunized teachers is the lowest at elementary schools at 77 percent.
More men and older teachers fully immunized than women and younger ones
Eighty-five percent of male teachers and 81 percent of female teachers are fully immunized against COVID-19. A higher proportion among men is found in all federal states, but the gender difference is lowest in Vienna with 2 percentage points (women: 85%, men: 87%) and highest in Tyrol with 7 percentage points (women: 78%, men: 85%). In addition, there are age differences: for example, only 77 percent of teachers under 35 are fully immunized, but 87 percent of teachers 55 and older are.
Regarding the results of the study, Education Minister Heinz Faßmann said, "The teachers show a high degree of responsibility. I am very grateful to them for this. We would not need any more measures at schools if the rest of the population were also vaccinated to the same extent. It has been a long road to get this data, but now it will help us fight the pandemic even better."