Tobias Thomas
The rent costs in Austria vary depending on the duration, region and type of rental segment. Find out more about the exact amounts you have to pay across Austria!
May 25, 2021
Due to the Covid-19 pandemic, Austria has recorded its highest public deficit since the start of the record in 1954. The deficit in 2020 amounted to 8.9 percent of the GDP (EUR 33.2 billion), which was caused by a sharp increases in government spending and a decrease in government revenue.
April 1, 2021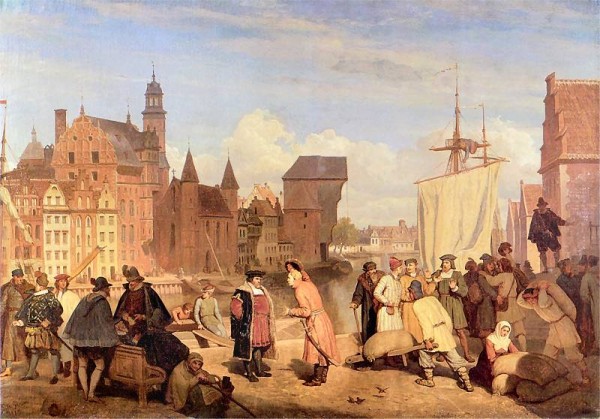 Austria's imports and exports both declined heavily in 2020. A year characterized by the Covid-19 pandemic, the total value of imports decreased by around 9 percent compared to 2019, while Austrian companies exported 7.5 percent less than the year before. In total, imports and exports resulted in a trade balance deficit of around EUR 2 billion.
March 15, 2021
Since the International Women's Day is on March 8, Statistics Austria has revealed some data that show the still significant differences between women and men in Austria's workforce. On average, women earn around 14 percent less than men and only 3.8 percent of employed women hold managerial positions, compared to 8.1 percent of employed men.
March 5, 2021
Vienna currently has 1.92 million inhabitants of whom 31.5% percent are foreign nationals. Austria-wide, there are 8,933,346 people of whom 17.1% are foreign nationals. Below you can see, among other data, the largest foreign nationalities.
February 14, 2021
The number of naturalizations in Austria has also been affected by the Covid-19 pandemic. After nine years of constantly rising numbers, naturalizations have decreased by 15.2 percent in 2020 compared to the previous year. Almost 9,000 people have gained Austrian citizenship, a third of them having Bosnian, Serbian or Turkish citizenship before naturalization.
February 12, 2021
Due to Covid-19, deaths in Austria in the year 2020 have increased by almost 11 percent compared to 2019. Furthermore, life expectancy has decreased by about half a year for men and women in 2020. In weekly comparisons, an increase in deaths of almost 50 percent compared to the same weeks in 2019 had been observed.
January 14, 2021
Statistics Austria has introduced a new economic monitor which shows Austria's economic development over time. Data is updated biweekly and will include more than 80 economic indicators across different sectors and industries. In addition to this monitor, Statistics Austria provides a Covid-19 data collection which focuses also on population, health and education.
October 19, 2020
Austria's government has lost its successful path to a lower public deficit due to Covid-19. In the first half year of 2020, the public deficit amounted to 9.4% while public debt rose to 82.6%. The outlook for the second half of 2020 is not much better and an increase of public debt is expected.
September 30, 2020
The newly published report by Statistics Austria shows a massive economic slump in the second quarter of 2020. Austria's GDP declined by more than 12 percent compared to the second quarter of 2019 while expectations for the last two quarters of the year are not much better.
September 28, 2020
According to the latest report from Statistics Austria, imports and exports are only slightly behind last year's number indicating an upwards trend after Covid-19 has impacted foreign trade significantly.
September 8, 2020
According to latest reports, inflation in Austria has risen from 1.1% in June to 1.7% in July 2020. The pricing of clothing was the main driving force.
August 19, 2020
German-born Prof. Dr. Tobias Thomas replaces Konrad Pesendorfer, takes over as Co-CEO and becomes Technical Statistics Director General. His first official act is the suspension of advance transmissions of statistical press releases to the Federal Chancellery of Austria (BKA).
June 2, 2020