BMBWF - Ministry of Education - Bundesministerium fuer Bildung Wissenschaft und Forschung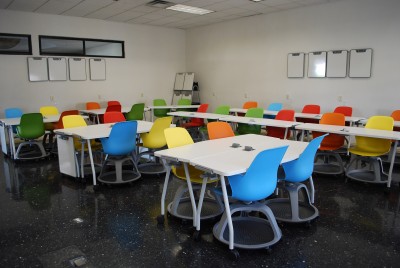 As the school year begins, statistics show that 82 percent of Austrian teachers have been fully vaccinated against COVID-19. This is a much higher proportion than that of the general population, which is 65 percent fully immunized. The willingness to vaccinate varies by federal state, type of school, gender, and age group. Read more about the results of the study, such as where each federal state ranks on the list.
September 9, 2021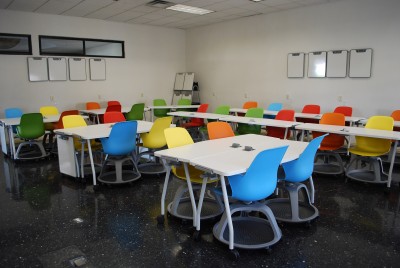 Children and young adults, who have already had to do without many things in the past two years, are starting the new school year with a safety concept that is based on four pillars. Large-scale school closures and shift teaching are no longer an option in the new school year. But what will attendance look like in the new school year?
August 25, 2021
As of February 8, the Austrian COVID-19 measures have been relaxed again. The exit restrictions apply again only from 8 p.m. to 6 a.m. However, there are still contact restrictions. Retailers, schools and museums are allowed to open again, although only under stricter conditions. Body-related service providers such as hairdressers are also allowed to offer their services again, but only on presentation of a negative PCR or antigen test result.
February 9, 2021
For the first time, the European Commission in Austria together with the Liaison Office of the European Parliament and the Ministry of Education has awarded the "We are Europe" prize to several young Austrians, who have shown a particular good understanding of European topics in their pre-scientific papers.
November 17, 2020
Like many other events in 2020, the Long Night of Research will be held virtually this year. Although the live experiences will be missed, the digital format offers a variety of other advantages to the interested public.
September 18, 2020
Minister Faßmann presented a COVID-19 orientated traffic light system for universities to provide them with recommendations on how to react on rising Coronavirus cases. It is comparable to the system which will be implemented in schools.
August 20, 2020
Minister Faßmann presented the new concept for schools as they will reopen soon. The "traffic light system" will be introduced to provide a guide for schools on how to react on rising COVID-19 cases. The range goes from green with classroom teaching to red with distance learning.
August 17, 2020
Amadeus International School has established temperature testing to protect students and teachers from COVID-19.
March 5, 2020
Iris Eliisa Rauskala (41) is an Austrian economist and civil servant. She was appointed Federal Minister for Education, Science and Research in the Austrian Federal Government Bierlein. She grew up almost five years in Finland and then in Upper Austria. After her appointment she outed herself in interviews with the media as an openly lesbian woman.
August 6, 2019
The Austrian accreditation procedure for the CEU Central European University was successfully completed, so that the university can now start its operations in Vienna. Until now, the university was accredited in the USA and Hungary, the teaching took place exclusively in Hungary.
July 12, 2019
The so-called headscarf ban, the ban on covering the head of children from the age of six to ten for ideological and religious reasons, was approved by the Federal Council (Bundesrat) despite controversial debate. For Minister of Education Faßmann, the ban on headscarves corresponds to the socio-political consensus on the development of children as freely as possible and the necessity to overcome gender-specific stereotypes.
June 3, 2019
As of March 29, 2019 at 11.00 p.m. (UTC Universal Time Coordinated) or March 30, 2019 at 00:00 (CET Central European Time) the United Kingdom is no longer an EU member and is to be treated as such by Austria. In order to close the legal gaps in the course of a disorderly Brexit, a comprehensive law is in preparation. This law will be subject to numerous amendments in several Austrian ministries. The main areas affected are civil rights (in particular right of residence, social security), transport and customs. In following we look at the effects of the No-Deal-Brexit on travel behaviour.
February 13, 2019