Get updated news about developments in Vienna's inter-cultural environment: lifestyle, travel destinations, art exhibitions, restaurant- & event-suggestions
Sponsored
Page 9/9
Vienna International Guide - Austrian Lifestyle, Travel, Arts, Culture
According to the Roland Berger consultancy agency, Austria receives not only competition in the CEE countries, but the importance of the region also decreases from a global viewpoint.
December 1, 2010
New York remains at the top of the ranking of the "Global City Index 2010" by A.T. Kearney. Vienna stays unchanged at 18th place.
November 30, 2010
Vienna gets new headquarters. Siemens inaugurates a "World Competence Center" for multimedia with its own research areas.
November 25, 2010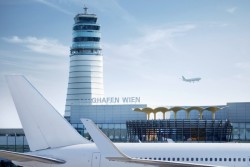 The Audit Court criticizes the Board again and advises a capital increase. The personal consequences may be tougher than expected yet.
November 24, 2010
Wiener Privatbank records slightly decreasing results
November 24, 2010
The Vienna-based real estate company records a good business development and a significant increase in earnings.
November 24, 2010
The largest Viennese infrastructure company concentrates its activities at the new headquarters and also sets a mark for urban development.
November 24, 2010
Vassilakou becomes Deputy Mayor under Häupl. The program aims to have a recognizable green handwriting.
November 12, 2010
The last major points are budget issues. Both sides are however optimistic of reaching an agreement.
November 5, 2010
While there is a strong demand, there are few offers for investment properties in Vienna. The market turnover drops dramatically.
November 4, 2010
There is no fixed coalition commitment as yet. However, all signs point to a red-green coalition in the federal capital.
October 22, 2010
All hotel categories are benefiting from strong growth in bookings. August and September were record months.
October 20, 2010
In the vicinity of the Airport Vienna, a new logistics cluster arises.
October 19, 2010
In Vienna, the first Expat Center in Austria was opened. The project was handled by the Vienna Business Agency (former WWFF).
September 30, 2010