Security and Defence Policy
Israeli Ambassador Mordechai Rodgold and Austrian Interior Minister Gerhard Karner met for working talks to discuss further cooperation on security issues. Read more about their meeting and what they said about the fight against anti-Semitism.
January 18, 2022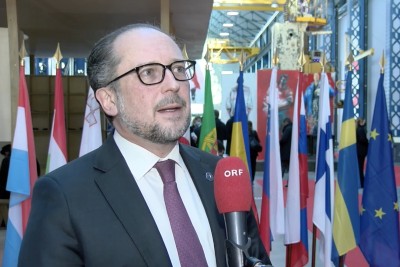 Foreign Minister Schallenberg recently discussed the current tensions between Ukraine and Russia at a meeting with his counterparts from the EU in Brest, France. Read more about Schallenberg's stance on Ukraine and dealing with Russia in the context of Russia's troop buildup and a recent cyberattack on Ukraine.
January 17, 2022
On the evening of November 2, 2020, an Islamist terrorist stormed through Vienna's city center and killed four people. Despite rapid police intervention, massive criticism of the security authorities was voiced after the attack because outrageous investigative errors had occurred in the run-up to the event. Now the final report of the investigation commission has been completed, and it is sharply critical and identifies considerable shortcomings.
February 11, 2021
Restrictions on freedom of travel due to the Corona pandemic will be discontinued. The only country for which restrictions remain in place for the time being is Italy. A further evaluation is planned next week.
June 3, 2020
Politicians warn against overreaction, but more and more people are making big purchases to be on the safe side. Durable products such as noodles, rice, instant soups and beans are in particularly high demand. Respirators are already sold out.
February 29, 2020
A targeted attack with the intention of gathering information was launched against the Austrian Foreign Ministry at the beginning of the year. Since then, a large team of experts from the Foreign Ministry, Ministry of the Interior, Ministry of Defence and the Federal Chancellery has been working around the clock to fend off this attack. The immediate attack has been stopped, but the investigation is still ongoing.
February 13, 2020
Austrian Defence Minister Thomas Starlinger reports on cooperation between his department and various institutes in the field of security and defence policy.
August 29, 2019