Sponsored
Page 1/1
Cultural Diplomacy
A new agreement between Austria and Ukraine is to promote cooperation in the fields of art and culture as well as education and science.
December 19, 2018
The 11th Diversity Ball 2018 with the theme "Your time is Now" will take place on May 5th 2018 and will transform the location Kursalon Wien into a shining symbol for practiced tolerance in our community. In a glittering ball night the organizers would like to set an example for the diversity of our community, for tolerance, accessibility and mutual respect.
April 27, 2018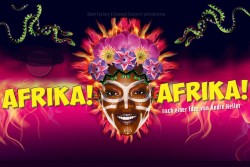 André Heller's circus show blurs the boundaries between dance, acrobatics, live music and video to create a magical stage performance. The ensemble shows the artistic present day as well as the traditional heritage of the African continent: from Ethiopia to Ivory Coast, from Morocco to South Africa.
April 5, 2018
Austria was present at the 2018 music festival South-by-Southwest-Festival (SXSW) in Austin with a selection of its most innovative entrepreneurs and artists from culture, music and the start-up industry. The heart of the domestic performance was the Austrian Day at the German House in the legendary Barracuda Club. In the setting of a traditional Viennese coffee house inspired by Café Landtmann, the menu included inspiring discussions, technical innovations and entertaining performances in addition to Viennese sausages and Sacher cake.
March 16, 2018