Jordan
Austria's Federal Government has decided to release the largest disbursement from the Foreign Disaster Fund for humanitarian aid in Africa, the Middle East and Ukraine. Around EUR 13.5 million will be made available to Austrian NGOs providing aid in Uganda, Ethiopia, Mozambique, Burkina Faso, Lebanon, Jordan, and the eastern Ukraine.
March 18, 2021
Since the days of the Cold War, Vienna has also played host to "science diplomacy," and it is conducted at Schloss Laxenburg (near Vienna, to be exact). There resides the IIASA international research institute, which was founded in 1972 and today plays a leading role in promoting this concept as a key tool for building trust between nations and supporting foreign policy.
February 1, 2021
The Austrian government has decided to support Syrian refugees in Jordan and Lebanon with EUR 1 million. The Chancellor, Vice-Chancellor and Foreign Minister are sure that by supporting Austrian NGOs, the aid will "be helping directly in the crisis regions of the Middle East".
November 11, 2020
The Hashemite Kingdom of Jordan has joined IIASA as a prospective member through the Royal Scientific Society of Jordan. The two potential partners are testing a two-year trial membership.
September 9, 2020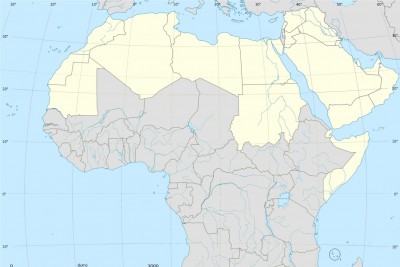 The Arab-Austrian Cultural Season 2020 will be carried out under the motto "Austria and Arab Countries: A Cultural Partnership And An Extended History" has officially started.
March 9, 2020
Austria has decided to disburse humanitarian funds totalling EUR 1 million for Syria's most severely affected neighbouring countries. The funds from the Foreign Disaster Fund will each amount to half a million euros for Jordan and Lebanon.
September 12, 2019
The new Jordanian Ambassador to Austria and to the international organizations in Vienna, H.E. Mrs. Leena Al-Hadid, who recently presented Austrian Federal President Alexander Van der Bellen with her letter of accreditation at the Vienna Hofburg, was also elected this week by the IAEA Board of Governors as the Chairperson of the IAEA's Board of Governors for 2018-2019.
September 28, 2018
The new Ambassador of the Hashemite Kingdom of Jordan to Austria, H.E. Mrs. Leena Al-Hadid presented Austrian Federal President Alexander Van der Bellen with her letter of accreditation at the Vienna Hofburg.
September 19, 2018
Despite the current tensions between the State of Palestine and Austria over the participation of Ambassador Martin Weiss in the US Embassy Opening Ceremonies, the Austrian Foreign Trade Centers Amman and Tel Aviv are planning a Fact Finding Mission to Ramallah and Amman for the second half of 2018. Austrian exports of goods to the Palestinian Territories increased by +108% in 2017.
May 17, 2018
An official visit of President Van der Bellen to Jordan will take place from 17 April to 19 April 2018. The delegation to Amman will be accompanied by an economic mission headed by WKO Vice President Richard Schenz. The economic mission of the WKO is the response of an invitation issued some time ago by the President of the Chamber of Commerce of the Kingdom.
March 8, 2018
Karin Kneissl (53) was recently appointed Austrian Federal Minister for Europe, Integration and Foreign Affairs. At present, she is busy touring Europe and introducing herself to her counterparts, or inviting them to the Federal Ministry for Europe, Integration and Foreign Affairs in Vienna.
February 20, 2018
The Vindobona table below is an updated list of National Days of all nations, which belong to at least one of following categories: Foreign Missions and Delegations in Vienna, Austria; Diplomatic Corps and other representations in Austria; International Organizations in Vienna and Permanent Missions; Missions and Delegations to the OSCE.
February 11, 2015 · Updated: February 7, 2018; 08:12