Kuwait
Today the Council of Ministers of the Austrian Federal Ministry for Europe Integration and Foreign Affairs decided to fill several Austrian diplomatic senior positions abroad.
March 11, 2020
Heute hat der Ministerrat des BMEIA Federal Ministry for Europe Integration and Foreign Affairs die Besetzung mehrerer österreichischer diplomatischer Leitungsfunktionen im Ausland beschlossen.
March 11, 2020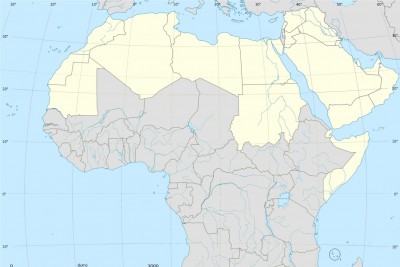 The Arab-Austrian Cultural Season 2020 will be carried out under the motto "Austria and Arab Countries: A Cultural Partnership And An Extended History" has officially started.
March 9, 2020
The IAEA Board of Governors elected by acclamation Ambassador Mikaela Kumlin Granit of Sweden as the Chairperson of the IAEA's Board of Governors for 2019–2020.
September 24, 2019
Chancellor Kurz visited the UAE United Arab Emirates and the State of Kuwait with an extensive business delegation. Main purpose were deals in in the fields of energy, sustainability, infrastructure, transport and health. Also on the trip were 25 Lipizzan stallions of the Spanish Riding School including riders, which were on a tour in the Emirates. Kurz presented the Crown Prince of the UAE, Mohammed bin Zayed Al Nahyan, with a Lipizzan stallion as a gift from the Republic of Austria.
March 25, 2019
State-owned Kuwait Airways, which will resume operations between Kuwait and Vienna in early June for the summer months, does not carry Israeli citizens. The official reason is a Kuwaiti law from 1964, which bans all companies of the 3.5 million inhabitant oil state from doing business with Israelis.
May 29, 2018
The Vindobona table below is an updated list of National Days of all nations, which belong to at least one of following categories: Foreign Missions and Delegations in Vienna, Austria; Diplomatic Corps and other representations in Austria; International Organizations in Vienna and Permanent Missions; Missions and Delegations to the OSCE.
February 11, 2015 · Updated: February 7, 2018; 08:12
The Council of Ministers of the Austrian Ministry of Foreign Affairs has decided to place 27 new Austrian diplomats at head of Austrian Embassies worldwide.
December 10, 2015
The Organization of the Petroleum Exporting Countries (OPEC) today hosted its 167th Meeting of the OPEC Conference at the OPEC Secretariat in Vienna. Participants included OPEC Heads of Delegation and the Secretary General. There were some expectations that the production goal of 30 million barrels a day could move higher. However, the key issue the market was looking for will remain at 30 million barrels a day.
June 5, 2015
The 6th OPEC International Seminar, with the theme "Petroleum - An Engine for Global Development", aims to build on the previous events from the past decade. It is currently taking place at the Imperial Hofburg Palace in Vienna. The Seminar intends to underpin OPEC's commitment to stabilize the international oil market by promoting cooperation and dialogue with stakeholders around the world.
June 3, 2015
In 2011, Austria registered 580,600 guest nights by Arab tourists. Hence, Austria exceeded Switzerland as touristic destination.
January 25, 2012