Emmanuel Macron
Several heads of state - including Ursula von der Leyen, Jens Stoltenberg, Boris Johnson, Emmanuel Macron, Olaf Scholz, Mario Draghi, Charles Michel and Polish President Andrzej Duda, representing the Chairmanship of the OSCE - took part in a virtual meeting organised by the President of the United States Joe Biden, on Russia's continued military build-up in and around Ukraine and its implications for European and international security.
January 24, 2022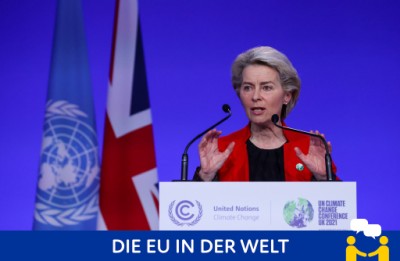 "We are in a systemic rivalry with authoritarian regimes such as Russia and China and must make every effort to defend the international rules-based order. It is a matter of protecting the principles of international law, human rights and the international peace order." Against the backdrop of events in Afghanistan, EU Commission President Ursula von der Leyen argues for the expansion of Europe's military competencies.
December 8, 2021
At a video conference, Macron, Merkel, Rutte, Von der Leyen, Michel and Kurz have agreed that the EU needs to act decisively and jointly against a terrorism and extremism. Following the recent terrorist attacks in France and Austria, the politicians demand further discussions about the future procedure of the fight against terrorism.
November 11, 2020
Clément Beaune, the French Secretary of State for Europe, visited Minister for European Affairs Edtstadler to discuss closer cooperations in the fight against terrorism. Both politicians agreed on intensifying developments against radical Islam and other forms of terrorism, also on an European level.
November 10, 2020
At a video conference with her European counterparts, Austria's Integration Minister Raab demanded even more determined cooperation at the EU level to fight extremism and terrorism. She emphasizes the fact that this fight can be only battled together and that it is important to detect the breeding ground for ideologies that stand against common European values.
November 9, 2020
The French President Macron had planned to travel to Austria to meet with Sebastian Kurz. However, due to the Covid-19 measures in place, the two politicians will only meet virtually. After the recent terror attack in Vienna as well as in Nice, the topic of discussion will be the fight against Islamist terrorism. A common European approach is demanded and will also be discussed during the working meeting.
November 4, 2020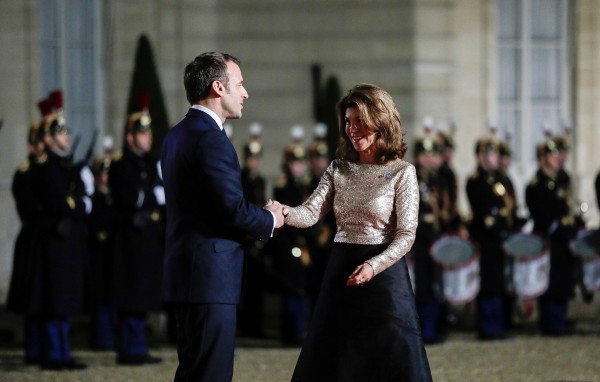 At the Peace Forum, Austrian Chancellor Brigitte Bierlein met French President Emmanuel Macron, several Heads of State and Government and directors of international organisations. She also presented the initiative "Protecting Civilians in Populated Areas".
November 12, 2019
Brexit chief negotiator Michel Barnier was in Vienna to meet several members of the new government, including Chancellor Brigitte Bierlein and Foreign Minister Alexander Schallenberg. Officially, the Brexit negotiations were the focus of the talks, however, unofficially Barnier repeatedly shows interest as Jean-Claude Juncker's successor in the office of EU Commission President.
June 11, 2019
France is Austria's fourth most important export market worldwide. At more than EUR 3 bn, the trade surplus with France is the second highest in the world after the USA. Last year, France grew particularly strongly as a destination for Austrian products with an increase of 32% or EUR 7 bn in Austrian exports.
January 30, 2019
About 50 Austrian companies have branches in Iran. Austrian exports to Iran rose by 9.2 percent to 301 million euros in 2017; imports increased by 18.5 percent to 119 million euros. A JCPOA supported only by the EU, Russia, China and Iran is not sufficient in the medium and long term to create the necessary investments and renewals in Iran. Without the US on board, international banks and large companies will continue to shy away from activities in Iran. Secondary sanctions will contribute to this.
May 11, 2018