Macron, Merkel, Von der Leyen and Kurz on the Fight Against Terrorism
At a video conference, Macron, Merkel, Rutte, Von der Leyen, Michel and Kurz have agreed that the EU needs to act decisively and jointly against a terrorism and extremism. Following the recent terrorist attacks in France and Austria, the politicians demand further discussions about the future procedure of the fight against terrorism.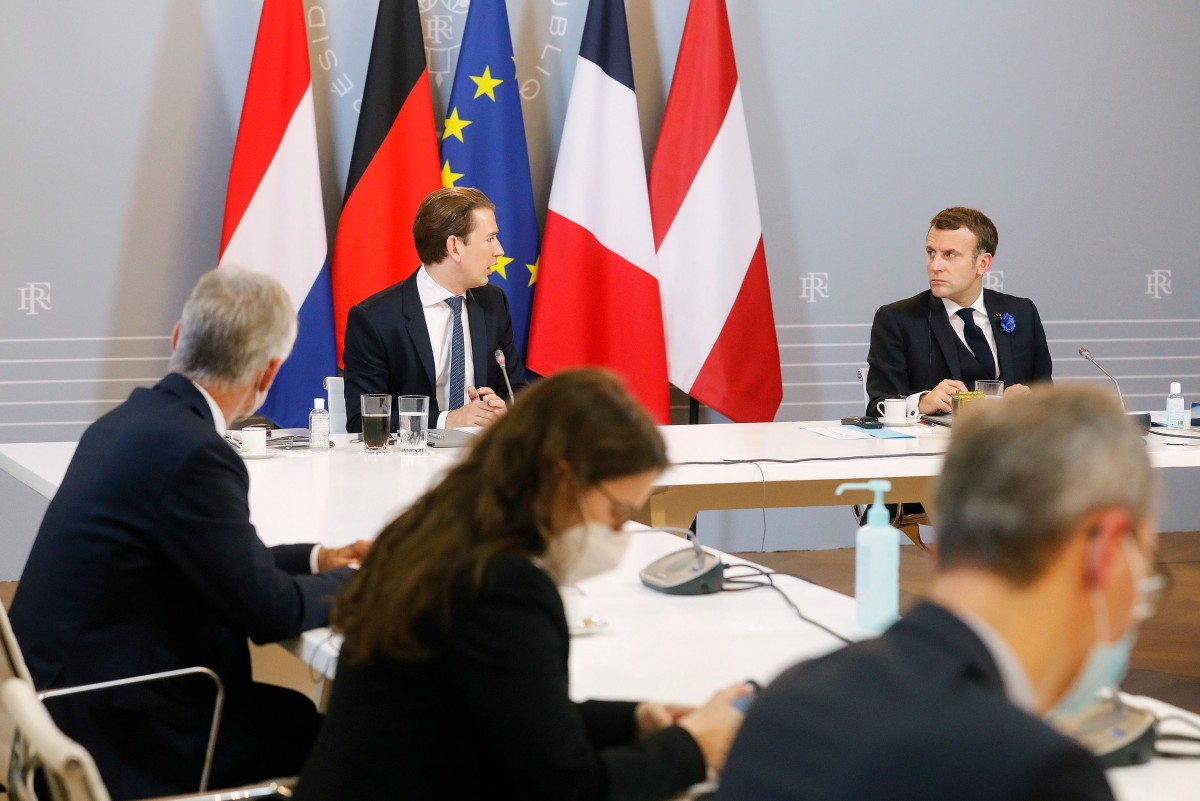 French Prime Minister Macron (right) and Chancellor Kurz (left) took part in a video conference with other high-ranking European politicians. / Picture: © Bundeskanzleramt (BKA) / Dragan Tatic
"The terrorist attacks in Austria, France and many other countries show time and again that the measures we have long been calling for must be implemented," said Federal Chancellor Sebastian Kurz in a video press conference on the European response to the latest terrorist attacks.
The Chancellor had previously met with the French President, Emmanuel Macron, in Paris for a working meeting at the Elyseé Palace. …