Sponsored
Page 1/1
Thailand
The current Deputy Head of Section V for Cultural Foreign Relations of the BMEIA Federal Ministry for Europe, Integration and Foreign Affairs, Ambassador Dr. Johannes Peterlik will take over the function of Secretary General for Foreign Affairs on 1 June 2018. The current Secretary General Dr. Michael Linhart becomes Ambassador in Paris.
May 25, 2018
The Austrian Foreign Ministry in the framework of its Chairmanship of the OSCE Asian Contact Group (Afghanistan, Australia, Korea, Japan and Thailand), is organizing a conference on "Effective Multilateralism in a globalized world - The case of Europe and Asia Pacific" at Palais Niederösterreich, Vienna. The conference will focus on multilateral security mechanisms in Europe and the Asia Pacific region, as well as on economic connectivity and co-operation.
May 14, 2018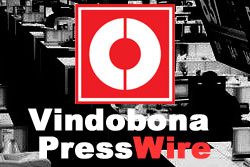 The Austrian Supreme Court has decided that the former exclusivity provision for the distribution and marketing by Semperit in Europe of gloves manufactured by our former Joint Venture Company in Thailand was not compliant with competition law in 2015/16. Furthermore, the Supreme Court has decided not to involve the European Court of Justice.
October 4, 2017
The Austrian-Thai energy producer could improve its net income by 40% to € 311.2m.
October 8, 2012
Red Bull commented that reports on an arising power struggle between the two owners are nothing else as "fanciful speculations".
April 6, 2012
After the death of the inventor of Thai-Austrian energy drink, a power struggle between Mateschitz and the new majority owner may arise.
April 4, 2012
The Austrian energy drink producer sold 4.6 billion cans last year. Sales were up by 12%.
March 21, 2012
The Mexican steel producer Tyasa ordered the construction of a completed steelworks. In Thailand, Siemens Austria builds a roller plant.
February 11, 2012
From January to September 2011: imports rose by 17%, exports increased by 14%. The deficit amounts to € 6.0bn.
December 7, 2011
Russia remains the top shopping nation while Asian tourists' spending is increasing significantly.
June 14, 2011
The Thai BTSC has placed an order at Siemens for 35 additional intermediate cars for the city rail system. Works in Bangkok start in 2012..
November 22, 2010
Monsoon rains interrupt the production in Semperit´s facilities in Thailand. The local infrastructure is strongly affected.
November 5, 2010