Martin Polaschek
The Find out more about this week's developments. Austria's embassy in Baghdad will reopen after being vacant since 1991. The Director General of the International Atomic Energy Agency, Rafael Mariano Grossi, will brief the United Nations Security Council about the nuclear safety situation at Ukraine's Zaporizhzya Nuclear Power Plant. Read about the latest developments in diplomacy in Vienna and Austria.
August 11, 2022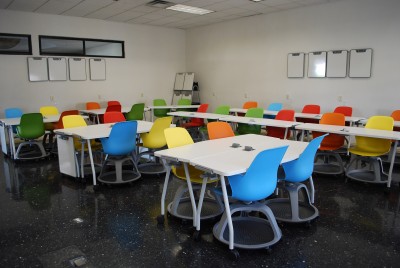 The Austrian Minister of Education, Martin Polaschek, presented a comprehensive package of measures designed to provide a solid foundation for the integration of young Ukrainians into Austria's schools and universities.
August 11, 2022
Austria is one of the top performers in Europe in terms of expenditure on research and development. With a value of over 3% of GDP, Austria is thus one of the few countries to reach the EU's specified quota. Austria is also very successful in other areas on average in the EU. Read more in the following article!
July 4, 2022
The newly created "Israel Friendship Award" was presented for the first time last week in Vienna to individuals and institutions that promote excellent relations between Israel and Austria. The winners were the Austria-Israel Academic Network Innsbruck and the Austrian former football coach of the Israeli national team, Andreas Herzog. From now on, the award will be presented annually by the Israeli ambassador.
June 27, 2022
Austria is assuring support for Ukrainian refugees. Austria takes care legally, financially and in humanitarian terms that Ukrainian refugees feel welcome in Austria. Read more about Austria's efforts to support Ukrainian refugees in Austria.
May 1, 2022
The Austrian National Council is currently working on an amendment to the law, which should enable Ukrainian displaced persons to get better access to integration and educational opportunities. In addition, it will be easier in the future to have professional qualifications recognized in Austria if various documents are not presentable.
April 28, 2022
The former Minister of the Interior Karl Nehammer was today sworn in as the new Austrian Federal Chancellor by Austrian Federal President Alexander Van der Bellen at the Imperial Palace (Hofburg). The offices of Foreign Minister, Finance Minister, Interior Minister, Education Minister and State Secretary in the Federal Chancellery were also filled. Read on to find out who occupies these offices.
December 6, 2021
Following the resignations of Sebastian Kurz and Gernot Blümel over serious corruption allegations, and of Alexander Schallenberg, the new Chancellor Karl Nehammer has presented his provisional government team. Who are the new faces in Austrian domestic and foreign policy?
December 3, 2021
Something is happening in the Viennese school system. The VBS Vienna Business School will offer its students the opportunity to learn Chinese (Mandarin) at all six school locations from autumn onwards and to take advantage of an extensive range of Chinese language and culture courses.
March 18, 2019