Integration of Ukrainian Children into the Austrian Education System
The Austrian Minister of Education, Martin Polaschek, presented a comprehensive package of measures designed to provide a solid foundation for the integration of young Ukrainians into Austria's schools and universities.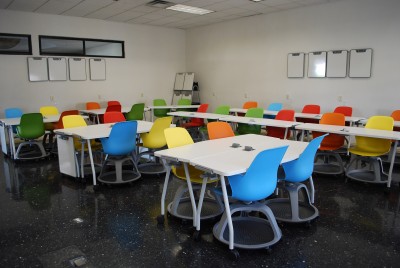 According to the Austrian Ministry of Education, they are working to provide more resources to enable displaced persons from Ukraine to integrate well and easily into the education system. / Picture: © Wikimedia Commons / Thelmadatter, CC BY-SA 3.0
The Austrian Federal Ministry of Education (BMBWF) is preparing for up to 50,000 Ukrainian children and young people in Austria in the coming school year. In the past school year, more than 11,000 Ukrainian children had already been integrated into the Austrian school system. In the meantime, BMBWF estimates that there are more than 16,000 Ukrainian children and young people in Austria.
According to the Ministry of Education, Minister Martin Polaschek is already throughout the summer in the exchange with all educational directorates, associations and other stakeholders about the measures for the coming school year. The measures implemented and current developments in the number of refugees are being evaluated.
It is not possible to forecast how many children and young people will still come to Austria, according to Education Minister Martin Polaschek. Therefore, according to Polaschek, it is important to prepare for as many as possible.
New measures in the school sector
From the new school year, compulsory education will also apply without restriction to Ukrainian children. According to the Ministry of Education, this is to be stated once again in a circular.
At the same time, voluntarily, opportunities are provided for students of students from Ukraine who can use the school infrastructure to follow online lessons from Ukraine.
According to the Ministry of Education, additional German classes will be set up wherever it makes sense. So far, 211 German classes have been established in Austria.
In the past school year, the compulsory school attendance regulations were handled very flexibly, emphasized Minister Polaschek. Many children and adolescents, especially those who came later, had accepted offers from Ukraine via distance learning, where the school year already ended at the beginning of June. However, these are now being scaled back by the Ukrainian side.
Children who did not arrive until May, for example, were there for too short a time to be able to graduate in Austria - so they were allowed to obtain a Ukrainian certificate.
According to the BMBWF, a concept is currently being developed to examine the extent to which students can have their Ukrainian certificates recognized in Austria.
Personnel from Ukraine
As before, personnel from Ukraine will also be employed as assistants via special contracts to support the local teachers in their teaching. This applies not only to teachers but also to psychologists, for example.
The personnel pool for the care of Ukrainian children and young people is to be further expanded. According to the Ministry of Education, the number of social workers has already increased from 120 to 240.
In the future, more students, career changers and retirees are to be brought into the system to teach. To this end, the possibility of setting up more transitional courses is to be created, according to the Ministry of Education.
Measures in the university sector
Ukrainian students also continue to receive support in the university sector. For example, Ukrainian students will also be exempt from tuition fees in the winter semester.
In addition, according to the Ministry of Education, more than 300 Ernst-Mach scholarships for Ukrainian students have already been recognized nationwide since the beginning of the war in Ukraine. Due to their success, the "Ernst-Mach-Scholarships" will continue to be awarded to support Ukrainian students financially.
At numerous Austrian universities, various support and support and assistance measures are offered. For example, according to the Ministry of Education, the University of Graz has set up its homepage, where prospective students from Ukraine are continuously offered an overview of answers to current questions. According to the Ministry of Education, the "room-TUlearn" project has also been expanded at the Vienna University of Technology for Ukrainian students, according to which teaching and learning rooms have been opened up for these students so that they can continue their studies via online teaching at their home university.