Exhibitions
Until 24 June 2018, the Kunstforum Wien is showing the exhibition "Man Ray", which portrays the significant painter and photographer Man Ray (born Emmanuel Radnitzky) in a selection of 150 key works from all over the world.
March 8, 2018
Heidi Goëss-Horten, a billionaire and with an estimated total net wealth of more than € 3.0 billion the fourth-richest person in Austria, presents a selection of her private art collection. With the exhibition "WOW! The Heidi Horten Collection" one of the most worthwhile art collections in Europe will be presented to the public for the first time. Curated by Agnes Husslein-Arco, the exhibition features 170 exhibits by 75 artists. To get a taste, take a look at our picture gallery!
February 21, 2018
The conceptual artist, documentary filmmaker and activist Ai Weiwei is one of the most well known artists of our time. The 21er Haus will present his work at the exhibition "Ai Weiwei. translocation – transformation" from 14 July to 20 November 2016.
June 30, 2016
The period from 1910 to 1920 was the heyday of the Russian avant-garde. Reason enough for the Albertina to dedicate an exhibition to Chagall, Malevich and Co.
February 15, 2016
The Albertina in Vienna presents the printed graphic work of the famous Norwegian artist Edvard Munch until January 2016.
September 25, 2015
The winter palace is showing around 100 important works of grand masters from the Dresden Picture Gallery.
June 26, 2015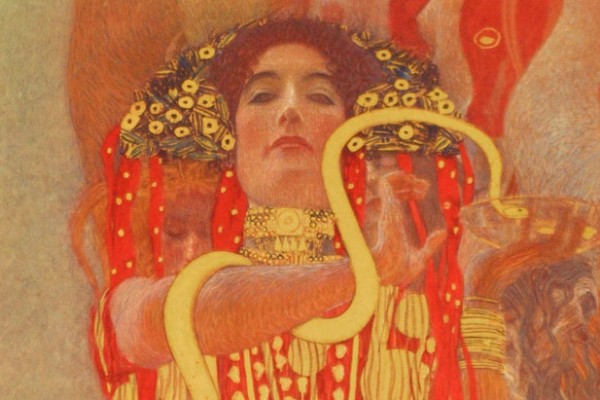 The "Klimt and the Ringstrasse" exhibition in at the Lower Belvedere is dedicated to those charismatic painters of the Ringstrasse who exercised a profound influence on their time, namely to the work of Hans Markart, Gustav Klimt and their associates who were the greatest artists of the Ringstrasse era.
June 24, 2015
An exhibition at the Vienna International Centre on the suffering of conflict refugees fleeing to Turkey offered an opportunity for UNODC to showcase its own ongoing activities against migrant smuggling as well as tackling other forms of organized crime, including money laundering.
April 17, 2015
Austrian companies will show their new innovations in San Francisco, California on July 10 – 13.
June 28, 2012