Austrian Neutrality
Austrian Federal President Alexander Van der Bellen met with his counterpart Volodymyr Zelenskyy to reassure Austria's support for Ukraine. He also visited several humanitarian organizations doing their best they can to help and rebuild Ukraine.
February 2, 2023
The President of the Ukrainian Verkhovna Rada, Ruslan Stefanchuk, emphasized during a speech in the Austrian Parliament that Ukraine defends civilized Europe from Russia's imperialist aspirations and used the visit to promote Ukraine's accession to the EU. He also thanked Austria for its humanitarian and financial support to Ukraine in these difficult times.
June 15, 2022
This week, representatives of ten EU states met at the planning conference for the EU Battlegroup 2025 in Vienna. The aim was to coordinate jointly in the future and to participate with military forces in the new intervention force. Participants included Germany, the Netherlands, Hungary and Croatia. The aim of the conference is to coordinate international cooperation and plan joint exercises.
May 27, 2022
Finland and Sweden have decided to make an official application to join NATO. Stimulated by the ambitions of Finland and Sweden, the question arises: Will Austria also consider this step soon? Probably not if you ask Austrian politicians and people. A brief analysis.
May 16, 2022
At meetings between the EU leaders and Alexander Van der Bellen, the President spoke about Austria's role as a neutral state in military and political matters. He saw no difficulties in inviting the Ukrainian president to Austria or in participating in the EU armed forces. The need for new energy suppliers and the current refugee problem were also discussed.
March 24, 2022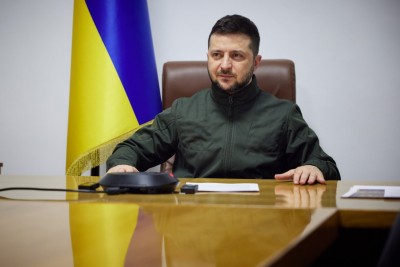 The ongoing debate on Austrian neutrality will maybe allow Ukrainian President Zelenskyy to speak to Austrian parliamentarians.
March 23, 2022
Russia's fabricated pretext for war, Russian use of disinformation to distract and deflect responsibility and eventually Russia's invasion of Ukraine could become the turning point for Austria's security policy. Parliamentary groups discussed Austria's position in the field of tension between neutrality, NATO accession and the EU army.
March 23, 2022