Geneva
The new Permanent Representative of the United Republic of Tanzania to the United Nations (Vienna), Maimuna Kibenga Tarishi, presented her credentials today to the Director-General of the United Nations Office at Vienna (UNOV), Ghada Waly.
July 24, 2020
Foreign Minister Alexander Schallenberg travelled to Geneva on the occasion of the current meeting of the United Nations Human Rights Council (UNHRC). Last year Austria was elected to the UN Human Rights Council for the period 2019 to 2021.
July 2, 2019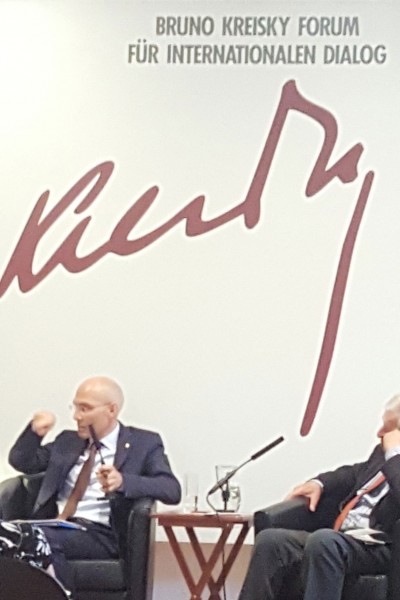 Austria's top diplomat in the UNHCR, a United Nations Programme, the international law expert Dr. Volker Türk has made an appeal to governments, NGOs and individuals to rethink refugee protection and to implement the UN Global Compact for Refugees adopted in 2018.
June 6, 2019
Next week, experts from the Office of the United Nations High Commissioner for Human Rights will visit Vienna to gather an impression of the human rights situation. The new High Commissioner for Human Rights, Ms. Michelle Bachelet, had criticised Austria for not prioritising the return of migrants from Europe without ensuring that key international human rights obligations are met as a protective measure.
October 11, 2018
Austria's recent efforts regarding Syria to make only 4 million additional euros available on the one hand, and Lawrow's clear rejection of Austria's possible mediation role in the Syrian conflict on the other, cannot be classified as a success. Rather than Vienna, the Brussels Conference will seek to resume the UN peace talks in Geneva.
April 24, 2018