Denmark
More and more embassies, delegations and permanent representations to international organisations supported this day (IDAHOBIT), that raises awareness of LGBT rights violations and stimulate interest in LGBT rights work worldwide, as well as EuroPride 2019 in Vienna.
May 29, 2019
The new Ambassador of the Kingdom of Denmark to Austria, H.E. Mr. René Dinesen presented Austrian Federal President Alexander Van der Bellen with his letter of accreditation at the Vienna Hofburg.
September 19, 2018
The Vindobona table below is an updated list of National Days of all nations, which belong to at least one of following categories: Foreign Missions and Delegations in Vienna, Austria; Diplomatic Corps and other representations in Austria; International Organizations in Vienna and Permanent Missions; Missions and Delegations to the OSCE.
February 11, 2015 · Updated: February 7, 2018; 08:12
The Mercer's 2014 Cost of Living Rankings have been published and cover 211 cities across five continents. While Western European cities have all risen in the rankings mainly due to the strengthening of the Euro against the US dollar, most cities in Central and Eastern Europe (CEE), however have fallen in the ranking as a result of local currencies depreciating against the US dollar. Bratislava (#84), Prague (#92), Kiev (#98), Ljubljana (#116), Zagreb (#120), Budapest (#135), Warsaw (#142), Belgrade (#184).
July 25, 2014
The introduction of the Euro in the Baltic country has been postponed due to the financial crisis. Latvia originally planned to join the single currency union in 2008 already.
July 26, 2013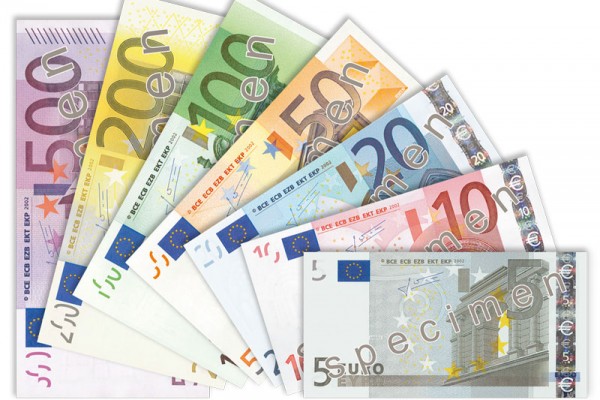 Today the heads of states and governments of the European Union gave their blessing to Latvia's entry to the Eurozone in 2014.
June 28, 2013
Christoph Leitl, head of WKO (Austrian Chamber of Commerce), dismisses further plans for a tax hike. The outcome would be fatal and the economy exposed to threats.
March 6, 2013
From 5. September 2012 to 6. September 2012, the Austrian consulting and engineering sector presents its knowledge and skills in Copenhagen.
June 29, 2012
At the negotiations on the EU financial plan 2014 – 2020 in Denmark, Austria proposes to establish a growth fund accessible to SMEs.
June 13, 2012
The common currency did not create convergence, but widened the gap between Northern and Southern Eurozone member states.
May 31, 2012
New Railway Line in Copenhagen: Invitation to tender for Austrian company Alpine Bau GmbH.
March 20, 2012
The Austrian labor market registers a rise both in employment and unemployment of persons aged beyond 50. Especially unemployment of male persons aged beyond 50 rises dramatically.
March 17, 2012
Austria again loses in competitiveness: among the EU member countries, Austria occupies the eighth rank.
February 7, 2012
Doing Business 2012: Doing Business in a More Transparent World assesses regulations affecting domestic firms in 183 economies.
October 20, 2011