WFP World Food Programme
The Austrian government has decided to provide millions of euros to help Tunisia, Libya, Palestine, and Jordan deal with the humanitarian crises they are facing. Read how this aid will be allocated and why Austria believes it is necessary.
December 3, 2021
The Austrian Federal Government has officially approved 18 million euros in emergency aid for Afghanistan that it had previously promised. The aid will go from the Austrian Foreign Ministry's Foreign Disaster Fund (AKF) to the United Nations High Commissioner for Refugees (UNHCR), UN Women, and the UN World Food Program.
September 9, 2021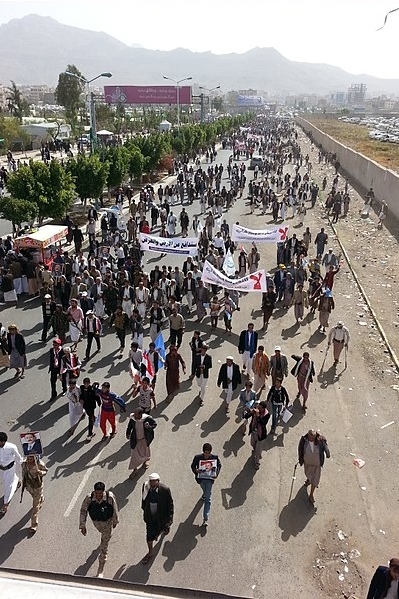 In order to alleviate the humanitarian crisis in Yemen, the Austrian government has decided to provide EUR 3 million for the malnourished and diseased people from Yemen. The funds will be provided to the International Committee of the Red Cross, which is currently working in Yemen to better the situation for the Yemeni population.
March 9, 2021
Due to the recent conflict in Tigray, the Covid-19 pandemic, and natural disasters, Ethiopia faces enormous challenges. Austria's Foreign Minister Alexander Schallenberg has travelled to the country in order to hold talks with the Ethiopian President and Foreign Minister and assures monetary aid from the Foreign Disaster Relief Fund.
January 14, 2021
On the occasion of World Food Day and the International Day for the Eradication of Poverty, Foreign Minister Schallenberg ensures that the "reduction of poverty is the most important goal of the Austrian Development Agency". This has been underlined with the doubling of the Foreign Disaster Fund.
October 16, 2020
Due to the coronavirus pandemic, UN Secretary General Antonio Guterres launches a worldwide UN emergency appeal for help to combat the pathogen of the lung disease Covid-19 in the poorest countries of the world. The war chest is to be filled with two billion US-dollars by the end of the year.
March 26, 2020
Austria's recent efforts regarding Syria to make only 4 million additional euros available on the one hand, and Lawrow's clear rejection of Austria's possible mediation role in the Syrian conflict on the other, cannot be classified as a success. Rather than Vienna, the Brussels Conference will seek to resume the UN peace talks in Geneva.
April 24, 2018