China-Austria Relations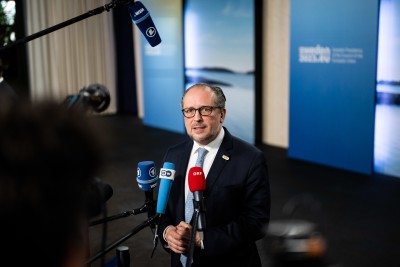 At the Gymnich meeting in Stockholm in May 2023, Austrian Foreign Minister Alexander Schallenberg focused on the discussion of Russia's war of aggression against Ukraine and the EU's relations with China.
May 15, 2023
The new permanent representative of the People's Republic of China to the international organizations in Vienna, Li Song, held a Welcome Reception at the Vienna International Center.
April 13, 2023
The Confucius Institute of the University of Vienna organized a reception for the Chinese Spring Festival. The Chinese New Year "The Year of the Rabbit" is dedicated to the Water Rabbit. At the reception, the Chinese Embassy Counselor in Vienna also gave a speech.
January 15, 2023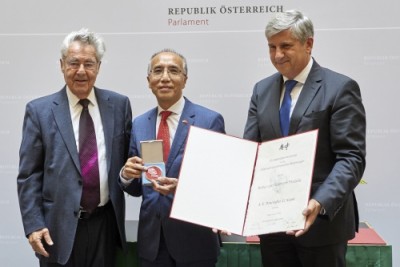 Several individuals who helped strengthen Chinese-Austrian relations were honored with Rosthorn Medals 2022 recently at Palais Epstein. Werner Fasslabend, Margareta Griessler-Hermann, LI Xiaosi, the ambassador of the People's Republic of China, and Gottfried Sodeck, an entrepreneur, received them this year.
September 13, 2022
Wan Gang, a high-ranking Chinese politician, engineer and Chairman of the China Zhi Gong Party (Sub-organization of United Front of China) visited Austria to consolidate the network of benevolent institutions, agencies and patriotic overseas Chinese and to strengthen China's economic and political influence.
November 30, 2021
To commemorate the anniversary of diplomatic relations between the People's Republic of China and Austria, the Austrian Post (Österreichische Post) has now also issued a special postage stamp.
August 30, 2021
On the occasion of the 50th anniversary of diplomatic relations between China and Austria, the Chinese Minister of Science and Technology Wang Zhigang and Austria's Climate Protection Minister Gewessler extend the agreement for cooperation in research and technology in the field of climate neutrality.
June 1, 2021
Friedrich Stift succeeds Martin Ledolter as CEO of the Austrian Development Agency (ADA). Who is Dr. Friedrich Stift and what is his background?
May 5, 2021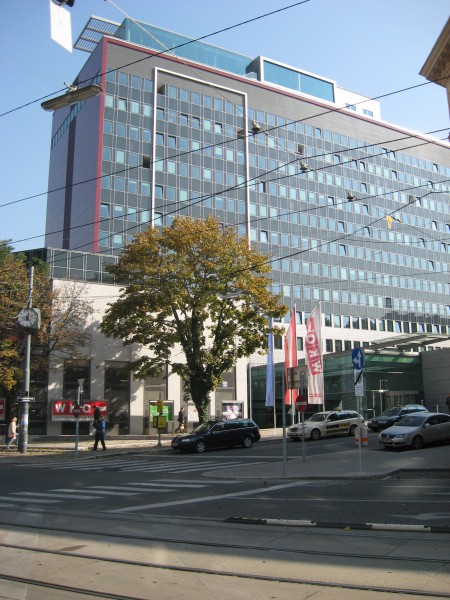 Because of the coronavirus crisis, the Austrian Federal Economic Chamber (WKO) is now also reacting and setting up an auxiliary hotline for the approximately 1,000 affected companies in the Austrian-Chinese trade.
February 23, 2020
Yang Xiaodu, member of the Politburo of the Central Committee of the Communist Party of China and Chairman of the National Supervisory Commission of the PRC, visited Vienna and met with Alexander Van der Bellen, Wolfgang Sobotka, Clemens Jabloner and UNODC, among others.
October 17, 2019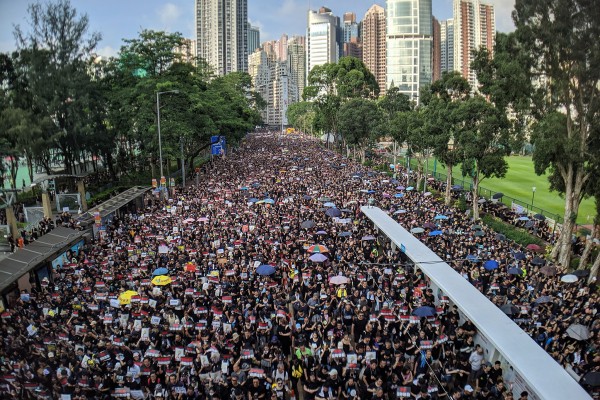 Li Xiaosi, the Chinese ambassador in Austria, has repeated the demands known from Beijing in an interview in the Ö1-Mittagsjournal and threatened with an intervention by China in the continuing violent protests in Hong Kong.
August 20, 2019