Sponsored
Page 1/1
Budapest
In Hungary, the Central European University (CEU) has faced massive hostility. As a consequence, the location will be relocated to Vienna. Michael Ignatieff, the rector of CEU, announced this week in Budapest that the university is finally moving: "This is a dark day for freedom in Hungary, and it's a dark day for academic freedom." In Vienna, negotiations are still underway on a suitable building for interim use from 2019. By 2023, the university is to move permanently to the grounds of the Otto Wagner Hospital.
December 6, 2018
The first Open Society Foundations, founded in Hungary in 1984 by George Soros, also of Hungarian origin, with a founding budget of US$3 million, is now actually withdrawing to Berlin.
May 15, 2018
The Central European University (CEU) donated by US billionaire George Soros does not plan to move to Berlin or Vienna, but expects the Hungarian government to sign the agreement with the State of New York as soon as possible so that the CEU can remain in Budapest.
April 20, 2018 · Updated: April 20, 2018; 19:10
In view of the political pressure exerted by the Hungarian government under the proposed amendments to Act CCIV of 2011 on Hungarian National Higher Education, the Central European University (CEU) of US billionaire George Soros feels compelled to look for alternatives. The city of Vienna naturally offers itself as an excellent alternative or supplement. The CEU and the City of Vienna are already in negotiations about a memorandum of understanding (MoU) that would enable CEU to open a satellite campus site in Vienna. The Otto Wagner area at Baumgartner Höhe is being examined as a possible location.
March 16, 2018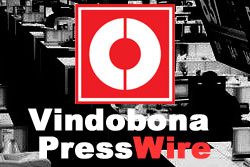 The European construction group STRABAG has been awarded the contract to build an art storage facility as part of the Liget Budapest Project. The complex of five buildings forms part of the National Museum Restoration and Storage Centre (OMRRK). The contract has a value of approximately EUR 39 million.
March 27, 2017
The Council of Ministers of the Austrian Ministry of Foreign Affairs has decided to place 27 new Austrian diplomats at head of Austrian Embassies worldwide.
December 10, 2015
Austrian shareholders CEESEG and OeKB sell their 68.8% stake in Budapest Stock Exchange to Hungarian Central Bank for €42m ($45m), the Hungarian central bank confirmed officially.
November 24, 2015
Among Poland, Slovakia and the Czech Republic, Bratislava records the biggest regional purchasing power. In total, the Czech Republic ranks first.
July 7, 2012
Austria as hub for CEE markets is still popular. Nevertheless, there is a lack in a sustainable and flexible strategy. The geographical proximity to CEE countries is insufficient.
April 2, 2012
Boston came first again in a field of 331 cities in the Innovation Cities Global Index. This year's among top five cities apart from Boston were San Francisco, Paris, New York and Vienna. Prague was 43th, Budapest 47th.
October 19, 2011
Warsaw moved up three places in the ranking of the most attractive European cities to locate a business, prepared by Cushman & Wakefield.
October 13, 2011
The CEE Stock Exchange Group (CEESEG) looks back at a "busy and successful year 2010".
January 5, 2011
The Hungarian and Austrian Stock Exchanges make their capital market know-how available to the Macedonian Stock Exchange.
December 21, 2010