Sponsored
Page 1/1
Shanghai
From 18 June 2019, China's largest airline, China Southern Airlines, will fly three times a week from Guangzhou to Vienna via the capital Ürümqi (Wūlǔmùqí) in Xinjiang, China's most northwestern province. Xinjiang has made international headlines in the last two years due to massive human rights violations. China may have interned more than a million Uighurs, Turkic-speaking Muslims, in an attempt to suppress their desire for greater autonomy.
May 2, 2019
Margarete Schramböck, Austrian Federal Minister for Digitisation and Business, visited Seoul, the capital of South Korea and China's greater Shanghai metropolitan area, together with a high-ranking delegation of experts from the fields of digitisation, science and business, with the aim of strengthening Austria as a location for innovation.
November 9, 2018
Following the acquisition of 50.87% of the shares (for at least €36M) from the previous majority shareholders, Fosun Industrial Holdings Limited (Hong Kong Central) is now the new main shareholder of Wolford. The Hongkong financial investor, which is the investment vehicle of Shanghai based Fosun Group, systematically invests in the global fashion and consumer goods industry, and the management of its growing portfolio in the fashion sector was recently put in the hands of Fosun Fashion Group, which holds stakes in the German Tom Tailor Group and the French luxury brand Lanvin, amongst other holdings
May 4, 2018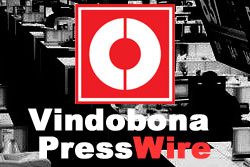 Today's extraordinary general meeting of Wolford AG resolved to increase the share capital from EUR 36,350,000 to EUR 48,848,227.77 by issuing 1,719,151 new ordinary shares. The issue price (Ausgabebetrag) per new share amounts to EUR 12.80; the total issue price amounts to EUR 22,005,132.80. The new shares have a profit entitlement (Gewinnberechtigung) as of 1 May 2017. The new shares will be issued at a ratio of 20 to 7, i.e. 20 existing shares entitle to subscribe for 7 new shares. The management board was authorized to implement the capital increase by 31 August 2018 and to determine the further details of its implementation.
May 4, 2018
The Vienna-based technology company TTTech and China's largest automotive group Shanghai Automotive Industry Corporation (SAIC) announced a joint venture with the intention to produce an Intelligent Driving Central Controller (iECU), which will be installed on the first China-made intelligent driving vehicle later this year. TTTech holds 49.9 percent in the new joint venture.
March 15, 2018
Shanghai based Fosun Group through its Hong Kong (Central) vehicle Fosun Industrial Holdings Limited (Fosun) has taken over control of one of Austria's last remaining lingerie assets. According to Wolford, its new strategic core shareholder has agreed to pay at least €36M for a 50.87% majority stake in Wolford AG. Wolford has been struggling with management problems for some time. It also has been loss making for several years. Fosun Industrial Holdings Limited, a subsidiary of Fosun International Limited (British Virgin Islands) is an investment holding company with interests in asset management and entertainment services. Fosun wants full control of the lingerie maker. Upon the closing of the share purchase agreement Fosun intends to launch a takeover offer to the remaining shareholders. Fosun was co-founded in 1992 by Fudan graduate Guo Guangchang who meanwhile became the 34th richest person in China with a net worth of €7 billion.
March 3, 2018
The initial Austrian Airlines flight to Shanghai took off from Vienna yesterday. AUA will terminate the connection to Tokyo as of September 4 and will rather bet again on Chinese destinations. The economic slowdown of the Japanese economy made the Vienna-Tokyo route unprofitable. Instead AUA starts with five weekly flights to Shanghai on a Boeing 777.
April 7, 2016
Voestalpine steel buys two specialty steel firms. With the purchase of Advanced Tooling Tek (ATT) in Shanghai, China, and the Sermetal Group in Barcelona, Spain, Voestalpine is enhancing its position as a producer of special steels. Both companies are specialized in the processing and sale of special steel products for tool and mold-making, a segment whose main customers are the automotive and electronics industries. Together ATT and the Sermetal Group have around 160 employees and generated a total revenue of around EUR 43 million in 2015.
April 7, 2016
The return to Shanghai highlights the continued importance of the Chinese market to Austrian Airlines and the high value attached to its outbound market in particular. Austrian Airlines had already included Shanghai in its flight schedule starting on April 28, 2004. However, flight service was terminated in January 2007 as part of the redimensioning of the airline's long-haul fleet and the related decommissioning of all its Airbus A330 and A340 long-haul aircraft.
September 10, 2015
More than 120 architects, designers and business partners enjoyed the Zumtobel opening gala for the new Light Center in Shanghai.
October 7, 2010
With the opening of its battery laboratory at AVL Shanghai Tech Center in China, the company has taken a further visible step on the path toward powertrain electrification in the area of battery development.
October 6, 2010
Despite the decline in sales, the Tyrolean company Plansee expands into Asia.
September 13, 2010
Georg Riedel, head of family-owned glass maker Riedel, has announced plans to put more focus on the firm's investment in China.
September 6, 2010