Hong Kong
AUA Austrian Airlines extends its flight suspensions to mainland China (Beijing and Shanghai) until the end of the winter flight schedule on 28 March 2020. Most recently the flights had been suspended until 29 February.
February 16, 2020
The Austrian Chamber of Commerce in Hong Kong hosts the largest Chinese-Austrian networking event in Asia.
October 22, 2019
Yang Xiaodu, member of the Politburo of the Central Committee of the Communist Party of China and Chairman of the National Supervisory Commission of the PRC, visited Vienna and met with Alexander Van der Bellen, Wolfgang Sobotka, Clemens Jabloner and UNODC, among others.
October 17, 2019
In what is probably the most politically difficult time for Hong Kong, the Chambers of Commerce of Vienna and Hong Kong conclude an agreement with the aim of promoting economic development.
September 22, 2019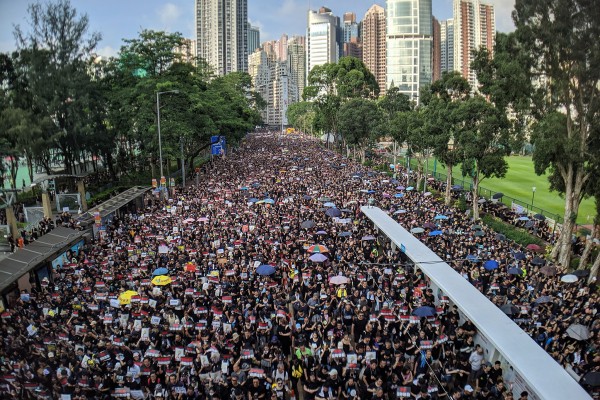 Li Xiaosi, the Chinese ambassador in Austria, has repeated the demands known from Beijing in an interview in the Ö1-Mittagsjournal and threatened with an intervention by China in the continuing violent protests in Hong Kong.
August 20, 2019
Austria includes the largest Spanish-speaking nation, Argentina, in its range of working holiday programmes, so that in the future young people between 18 and 30 years of age from both countries will be able to travel more easily to the other country and gain new valuable experience on the labour market during a given period.
April 5, 2019
Following the acquisition of 50.87% of the shares (for at least €36M) from the previous majority shareholders, Fosun Industrial Holdings Limited (Hong Kong Central) is now the new main shareholder of Wolford. The Hongkong financial investor, which is the investment vehicle of Shanghai based Fosun Group, systematically invests in the global fashion and consumer goods industry, and the management of its growing portfolio in the fashion sector was recently put in the hands of Fosun Fashion Group, which holds stakes in the German Tom Tailor Group and the French luxury brand Lanvin, amongst other holdings
May 4, 2018
Today's extraordinary general meeting of Wolford AG resolved to increase the share capital from EUR 36,350,000 to EUR 48,848,227.77 by issuing 1,719,151 new ordinary shares. The issue price (Ausgabebetrag) per new share amounts to EUR 12.80; the total issue price amounts to EUR 22,005,132.80. The new shares have a profit entitlement (Gewinnberechtigung) as of 1 May 2017. The new shares will be issued at a ratio of 20 to 7, i.e. 20 existing shares entitle to subscribe for 7 new shares. The management board was authorized to implement the capital increase by 31 August 2018 and to determine the further details of its implementation.
May 4, 2018
Shanghai based Fosun Group through its Hong Kong (Central) vehicle Fosun Industrial Holdings Limited (Fosun) has taken over control of one of Austria's last remaining lingerie assets. According to Wolford, its new strategic core shareholder has agreed to pay at least €36M for a 50.87% majority stake in Wolford AG. Wolford has been struggling with management problems for some time. It also has been loss making for several years. Fosun Industrial Holdings Limited, a subsidiary of Fosun International Limited (British Virgin Islands) is an investment holding company with interests in asset management and entertainment services. Fosun wants full control of the lingerie maker. Upon the closing of the share purchase agreement Fosun intends to launch a takeover offer to the remaining shareholders. Fosun was co-founded in 1992 by Fudan graduate Guo Guangchang who meanwhile became the 34th richest person in China with a net worth of €7 billion.
March 3, 2018
The Vindobona table below is an updated list of National Days of all nations, which belong to at least one of following categories: Foreign Missions and Delegations in Vienna, Austria; Diplomatic Corps and other representations in Austria; International Organizations in Vienna and Permanent Missions; Missions and Delegations to the OSCE.
February 11, 2015 · Updated: February 7, 2018; 08:12
The Lenzing Group is setting a further milestone in intensifying its cooperation with the partners along the value chain by its opening of a new Application Innovation Center (AIC) in Hong Kong. New applications for Lenzing fibers will be developed and tested at the new facility, among them applications for recent innovations like the RefibraTM branded lyocell fiber and the EcoVeroTM branded viscose fiber.
September 12, 2017
The initial Austrian Airlines flight to Shanghai took off from Vienna yesterday. AUA will terminate the connection to Tokyo as of September 4 and will rather bet again on Chinese destinations. The economic slowdown of the Japanese economy made the Vienna-Tokyo route unprofitable. Instead AUA starts with five weekly flights to Shanghai on a Boeing 777.
April 7, 2016
AUA Austrian Airlines has signed an agreement with Hong Kong authorities to ad Hong Kong International Airport to its portfolio of long-haul destinations. AUA will fly up to 5 times a week to Hong Kong as of September 5, 2016. The direct link to Vienna will also be the gateway to Eastern Europe for the Hongkongese as well as the South-Chinese business community.
March 9, 2016
A search engine for finding entrepreneurs to meet up with has published a list of the top 10 international startup cities. Vienna made it to number six. Continue reading to see the full ranking of the top international startup cities where entrepreneurs want to meet up.
February 4, 2015