Sponsored
Page 1/1
Hong Kong
Austria includes the largest Spanish-speaking nation, Argentina, in its range of working holiday programmes, so that in the future young people between 18 and 30 years of age from both countries will be able to travel more easily to the other country and gain new valuable experience on the labour market during a given period.
April 5, 2019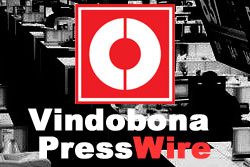 The Lenzing Group is setting a further milestone in intensifying its cooperation with the partners along the value chain by its opening of a new Application Innovation Center (AIC) in Hong Kong. New applications for Lenzing fibers will be developed and tested at the new facility, among them applications for recent innovations like the RefibraTM branded lyocell fiber and the EcoVeroTM branded viscose fiber.
September 12, 2017
The initial Austrian Airlines flight to Shanghai took off from Vienna yesterday. AUA will terminate the connection to Tokyo as of September 4 and will rather bet again on Chinese destinations. The economic slowdown of the Japanese economy made the Vienna-Tokyo route unprofitable. Instead AUA starts with five weekly flights to Shanghai on a Boeing 777.
April 7, 2016
AUA Austrian Airlines has signed an agreement with Hong Kong authorities to ad Hong Kong International Airport to its portfolio of long-haul destinations. AUA will fly up to 5 times a week to Hong Kong as of September 5, 2016. The direct link to Vienna will also be the gateway to Eastern Europe for the Hongkongese as well as the South-Chinese business community.
March 9, 2016
The Vindobona table below is an updated list of National Days of all nations, which belong to at least one of following categories: Foreign Missions and Delegations in Vienna, Austria; Diplomatic Corps and other representations in Austria; International Organizations in Vienna and Permanent Missions; Missions and Delegations to the OSCE.
February 11, 2015 · Updated: February 7, 2018; 08:12
A search engine for finding entrepreneurs to meet up with has published a list of the top 10 international startup cities. Vienna made it to number six. Continue reading to see the full ranking of the top international startup cities where entrepreneurs want to meet up.
February 4, 2015