Sponsored
Page 1/1
Advantage Austria - Aussenwirtschaft Austria
The Austrian Federal Economic Chamber's largest economic mission to Vietnam and Singapore is currently travelling in Southeast Asia to open a new base in Ho Chi Minh City and to sign a cooperation agreement in Singapore to establish a new Accelerator Programme.
May 16, 2019
France is Austria's fourth most important export market worldwide. At more than EUR 3 bn, the trade surplus with France is the second highest in the world after the USA. Last year, France grew particularly strongly as a destination for Austrian products with an increase of 32% or EUR 7 bn in Austrian exports.
January 30, 2019
Brazil experienced the worst recession in its history with GDP declining by 3.8 % (2015) and 3.5 % (2016) respectively. By 2017, the recession had bottomed out and GDP had risen slightly by 1 %. After sharp declines in the recession years, Austrian export figures to Brazil have now been recovering for two years. In 2017 Austria was able to increase its exports by 26.4 % year-on-year to EUR 725 million, and in the first three quarters of 2018 there was a further increase of 19.3 %.
January 23, 2019
The Austrian Embassy, the Consulate and the Foreign Trade Office (Advantage Austria) are now under one roof. Foreign Minister Karin Kneissl met her Belarusian counterpart Vladimir Makei and visited the Stone of remembrance - The Massif of Names in Maly Trostinec, where almost 10,000 Austrian Jews were murdered during World War II.
January 15, 2019
Margarete Schramböck, Austrian Federal Minister for Digitisation and Business, visited Seoul, the capital of South Korea and China's greater Shanghai metropolitan area, together with a high-ranking delegation of experts from the fields of digitisation, science and business, with the aim of strengthening Austria as a location for innovation.
November 9, 2018
Even in a challenging global economic environment, exports remain the driving force behind the Austrian economy. The go-international initiative of the Austrian Chamber of Commerce encourages companies to step across the border by offering advisory services, events and support, as well as making it easier for existing exporters to enter additional foreign markets.
October 19, 2015
The BRICS conferenz 2014 was held at the Austrian Economic Chamber under the motto "BRICS vs NAFTA - The Ups and Downs in the Economic Order".
November 13, 2014
On September 23, 2014, 21st Austria and Advantage Austria UK will host a panel discussion at the City of London's Gherkin skyscraper. Herbert Stepic, former CEO of RBI Raiffeisen Bank International and Georg Karabaczek, Austrian Trade Commissioner for the UK will focuse on the topic "Re-Think Central and Eastern Europe: An Austrian Perspective on Diversity in Performance, Challenges and Avenues of Growth". Panellists also include Pasquale Diana, Mario Holzner and Eduard Zehetner.
August 1, 2014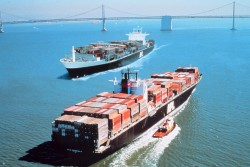 The Austrian Federal Economic Chamber (WKÖ) sees excellent delivery and investment opportunities for the domestic economy in Central Asia.
April 6, 2011
Great interest of Austrian companies at the Austria Foreign Trade Forum on Export and Investment Opportunities in Southeastern Europe
April 2, 2011
Foreign Trade Austria (Außenwirtschaft Österreich, AWO), sees good opportunities for domestic firms in Italy's steel industry.
March 31, 2011
AWO has been leading companies to international financial institutions: the World Bank annually awards about $ 70bn in loans for development projects
March 15, 2011
Big opportunities in consumer goods & lifestyle, plastics and automotive industries were informed in Vienna, Linz and Graz by Außenwirtschaft Österreich (AWO, Foreign Trade Austria).
March 11, 2011
The Austrian Institute for Economic Promotion (WIFI) functions as a partner of the Russian government in the framework of the management training program
December 21, 2010
"Romania is an important market in Eastern Europe for the Austrian economy. Its great importance for us is proved by the fact that Austria is by far the largest investor in Romania"
September 23, 2010