Newsletter: The Next U.S. Ambassador to Austria Gets Ready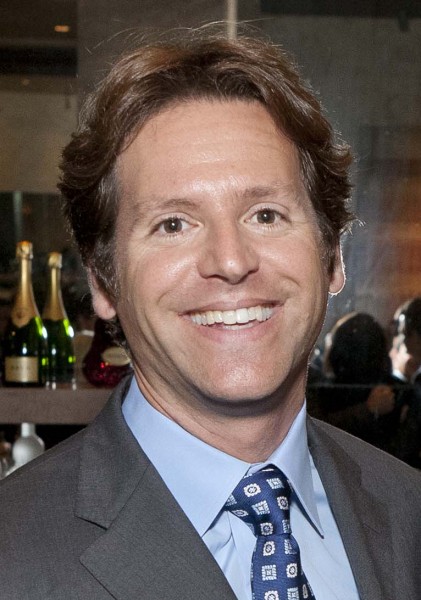 Today Mr. Trevor Traina testified before the US Senate Foreign Relations Committee Nomination Hearing. If confirmed, Mr. Traina is to become the next Ambassador Extraordinary and Plenipotentiary of the United States of America to Austria. Traina: I am humbled to be President Trumps nominee to be the United States Ambassador to Austria. If confirmed, his grandmother, who just celebrated her hundredth birthday and who is the widow of his late grandfather Wiley T. Buchanan Jr. (who also served as U.S. ambassador to Austria), would have the confusing honor of being the wife and the grandmother of the Ambassador to Austria.
Austrian Chancellor Sebastian Kurz traveled to Moscow to meet Vladimir Putin. The focus of the trip was a working meeting with the Russian President, with whom Kurz discussed, among other things, the bilateral relations of both countries, the relationship between Russia and the EU, the Ukraine conflict and the current situation in Syria.
The new Austrian government is planning a zero deficit for next year, Chancellor Sebastian Kurz (ÖVP) and Vice-Chancellor Heinz-Christian Strache (FPÖ) have announced. The planned reduction in corporation tax could be of interest to foreign investors and companies.
Close to 12.9 million passengers flew with Austria's national carrier last year, comprising a rise of 12.8 percent compared to the previous year. In 2018 the airline plans the integration of another long-haul aircraft, a Boeing 777-200 jet, in its fleet. It is planned to hire 150 employees just to operate this one new aircraft. In total about 200 pilots, 300 flight attendants and 100 employees in the fields of aircraft maintenance and ground handling will be hired. The additional capacity will enable Austrian Airlines to expand its intercontinental route network to Japan and South Africa.
Because of a common history and the tradition of political, cultural and economic relations, Austrian foreign policy has always attached particular importance to the Western Balkans. The primary goal of Austrian foreign policy is to support the transformation of the Western Balkans area into a zone of stability. From the Austrian perspective there is only one option for the Western Balkans: a full European integration of the region. However, the political commitment from the regions' leaders is expected.
The online registration period for study programs at the Vienna University of Economics and Business (WU Vienna) for the winter and the summer term begins on March 1. Since admission tests take place only once a year, prospective students must register now for studies beginning in the winter semester of 2018/19 and in the summer semester of 2019.
Bawag presents its preliminary figures for 2017. The net profit will amount to 466.6 million euros (-1.4 percent). Due to profits, there will be dividend payments to shareholders. The long-term distribution partnership with Austrian Post is to be terminated.
The Vienna University of Economics and Business continues to push ahead with its internationalization and, as of the coming winter semester, is the first public university in Austria to offer the purely English-language bachelor program "Business and Economics".
Austrian Post will publish the final results for the 2017 financial year on March 15, 2018. According to preliminary figures Austrian Post will present a slight revenue increase of 2.3% to EUR 1,939m compared to EUR 1,896m in the previous year. The Parcel & Logistics Division of Austrian Post reflects the developments in e-commerce. According to a market report by Branchenradar, Austrian Post expanded in the competitive parcel market. Its overall market share rose from 45% to 47% based on handling 97 million parcels in 2017 compared to 81 million parcels in 2016. Revenue increased by a 17.7% to EUR 496m in 2017 after EUR 421m in 2016. However, the Mail & Branch Network Division reported a 2.1% decline in revenue in 2017 (EUR 1,448m in 2017 after EUR 1,479m in 2016). Also in the mail business revenue decreased. This was primarily caused by the ongoing electronic substitution of letters.
Vienna International Airport (Flughafen Wien AG) reports an improvement in the earnings outlook and projected traffic results for 2018. Net profit for the period before non-controlling interests is up to at least EUR 140 million, passenger growth of over 7% in the group and 5% at Vienna International Airport. The management board will propose to the Annual General Meeting that an increased dividend of EUR 0.68 per share should be distributed. Also, the expansion of the Airport City will create more than 1,000 new jobs. The Flughafen Wien Group, including its strategic foreign investments in Malta and Kosice Airports, anticipates passenger growth of more than 7% in 2018.
AMAG Austria Metall AG continued on its growth track in the 2017 financial year, achieving its best operating result historically (Revenue: +14 % to EUR 1,036.2 million; EBITDA: +15 % to EUR 164.5 million) and reaching a milestone for further organic growth with the commissioning of its new cold rolling mill and further finishing plants. Net income after taxes amounted to EUR 63.2 million (+36 %).
With the consent of the supervisory board, the management board of AMS has resolved to launch a private placement of senior unsecured zero-coupon convertible bonds due in 2025, in an aggregate nominal amount of EUR 600 million and a denomination of EUR 200,000 each. The Bonds are initially convertible into 4.41 million new ordinary no par value bearer shares from the Company's conditional capital, representing approximately 5.2% of the current outstanding share capital of ams. Subscription rights of existing shareholders of ams to subscribe to the Bonds have been excluded. The Bonds will not bear interest.
Egger Holzwerkstoffe intends to issue a deeply subordinated bond with perpetual maturity and an early redemption option for the issuer after five years (hybrid bond). UniCredit Bank AG has been mandated as Sole Structuring Advisor and Sole Bookrunner. Raiffeisen Bank International AG acts as co-lead manager.
The Management Board of Lenzing AG has resolved to propose distribution of an unchanged basic and higher special dividend for 2017 financial year on the basis of its preliminary business results which have not yet been subject to a final audit. The dividend of EUR 3.00 per share is planned to remain constant, whereas the special dividend should be increased from EUR 1.20 to EUR 2.00 per share due to Lenzing's performance in the 2017 financial year.