Vasyl Khymynets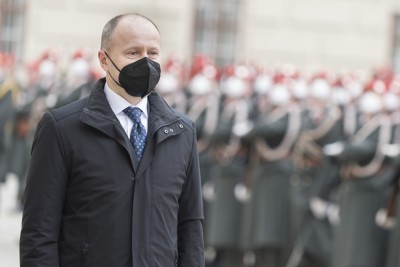 Ukrainian Ambassador Khymynets thanked Austrian communities for hosting refugees from Ukraine. Close cooperation between Austrian and Ukrainian communities is planned.
April 14, 2022
The mayor of Melitopol, Ivan Fedorov, who was kidnapped two weeks ago, accepted an invitation to the Vienna City Hall. The topic of conversation was aid for the Ukrainian civilian population.
April 1, 2022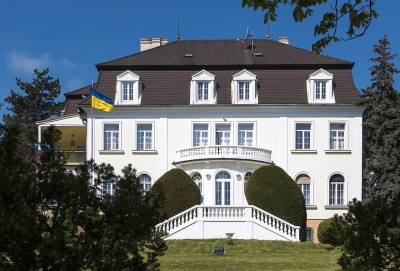 The Ukrainian Embassy in Vienna has a long and mixed history. In this article you will learn where it is located, who runs it, how it has developed over time and much more. Read on.
March 29, 2022
More than 100,000 people came together to show solidarity with the victims of the war in Ukraine. In addition to performances by well-known Austrian bands, a video message from Ukrainian President Volodymyr Zelenskyy was shown, in which he addressed all the people who stand by Ukraine in such difficult times. At the benefit concert with free admission, donations were collected under the motto "YesWeCare".
March 28, 2022 · Updated: March 29, 2022; 12:32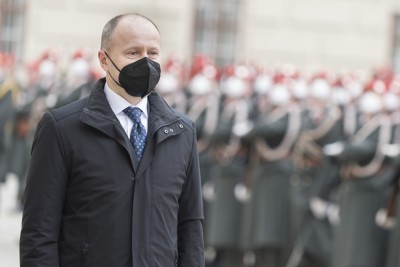 The war in Ukraine has been going on for several weeks and the humanitarian crisis is a new challenge for Europe. The Ukrainian Ambassador to Austria, Vasyl Khymynets, met with the Governor of Lower Austria, Johanna Mikl-Leitner, and Provincial Councilor Martin Eichtinger for talks at the Palais Niederösterreich in Vienna. The discussion focused on Russia's violations of human rights and humanitarian aid to Ukraine.
March 17, 2022
The new Ambassador of Ukraine to Austria, H.E. Mr. Vasyl Khymynets, presented his credentials to President Van der Bellen. Learn more about him.
January 13, 2022