Elisabeth Koestinger
Austria now wants to present itself as a particularly safe travel destination and is therefore planning up to 65,000 corona tests per week for tourism businesses from the beginning of July. The aim is to give foreign guests a feeling of security. The Austrian National Tourist Office is also preparing intensive advertising campaigns and will have a budget of 40 million euros for this purpose.
Yesterday
Austrian President Van der Bellen has praised the new Federal Government in the Presidency Chancellery. In addition to Federal Chancellor Kurz and Vice-Chancellor Werner Kogler, the cabinet consists of 13 ministers and one state secretary. Among the 17 government members are 9 women and 8 men. Find out below who the new government members are.
January 7, 2020
The Austrian National Council unanimously expressed its opposition both to nuclear waste disposal at Austria's borders and to the commissioning of the Mochovce 3 reactor, as well as to the obligations under the Nagoya Protocol on Biological Diversity.
April 26, 2019
Sustainability Minister Elisabeth Köstinger presented the "Plan T - Master Plan for Tourism" in Salzburg. This strategy paper is intended to ensure that Austria not only remains one of the leading tourist destinations, but that this position is further strengthened. For the first time sustainability is anchored as a basic principle for tourism. The strategic realignment of Österreich Werbung (ANTO Austrian National Tourist Office) is also on the agenda.
March 26, 2019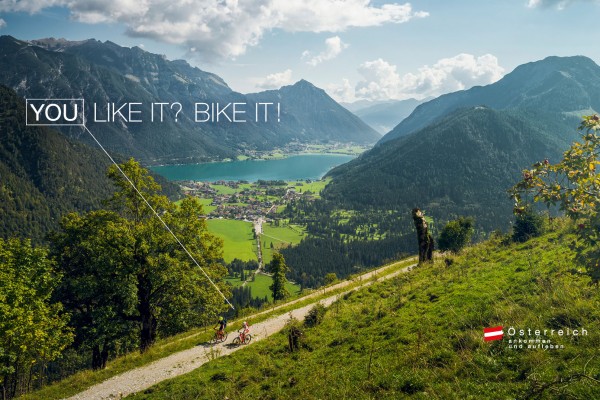 At the international tourism trade fair 2019 in Berlin, Austria presents itself above all as an attractive cycling holiday destination. At the centre of the trade fair appearance: the cycling campaign "You Like it? Bike it!"
March 7, 2019
Austria's largest state visit to China to date is about to take place. Four ministers will travel to China from 7 to 12 April with President Van der Bellen and Chancellor Kurz. 170 Austrian companies with a delegation of around 200 people are also on board. The expectation is high that various agreements between Chinese and Austrian companies will be signed.
April 3, 2018