Andrea Mayer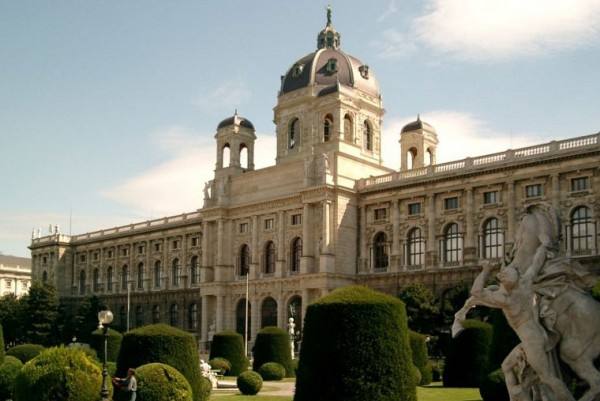 Austria's Federal Museums are going strong into the summer. After various lockdowns in the recent months, the museums have announced to once again issue a Federal Museums Card campaign. More information about how it works and the prices can be found below.
May 3, 2021
Austria's State Secretary for the Arts and Culture Andrea Mayer and other representatives of the arts industry met with the authors of two German studies which concluded "that the risk of infection in the theater, cinema, opera or concert hall is a calculable one".
March 1, 2021
Austria's Ministry of Arts and Culture together with the International Council of Museums (ICOM) Austria have presented the project "17 Museums x 17 SDGs - Sustainable Development Goals", which will focus on 17 Austrian museums each focusing on one of the SDGs developed by the United Nations.
February 11, 2021
The Austrian composer Olga Neuwirth has received the Wolf Prize 2021 in Music. The composer can now compare herself with other laureates of the prize such as Paul McCartney, Placido Domingo, and Stevie Wonder. Andrea Mayer, Austria's State Secretary for the Arts and Culture, congratulates Neuwirth on the prize and on "being able to successfully assert herself in the male-dominated world of music."
February 10, 2021
The EU Ministers for Culture have come together virtually to discuss the reconstruction and the strengthening of the cultural sector. The current pandemic has shown how vulnerable this particular sector is and establishing proper measures in order to avoid similar downfalls in the future is the highest goal for the EU Ministers.
December 2, 2020
The Dutch opera director Lotte de Beer, artistic director of the Dutch ensemble Operafront, will direct the Volksoper Wien from September 1, 2022 onwards. She was able to secure the position, for which more than 30 international and national applications were submitted.
October 6, 2020
Due to the rise of Covid-19 cases in Austria, it was decided that the Vienna Opera Ball 2021 planned for February 11, 2021 will be cancelled. Although the Vienna State Opera put a lot of effort into security concepts, the wellbeing of the participants could not have been guaranteed.
September 23, 2020
This year's Salzburg Festival will serve as a role model for other cultural events in the future. The organizers have successfully coped with the challenging situation Covid-19 brought upon the world and implemented a festival that was highly praised by Austrian politicians.
August 31, 2020
Andrea Mayer, former Head of the Arts and Culture Section and current Cabinet Director of Federal President Alexander Van der Bellen, was presented to the public at a press conference today as the successor to Ulrike Lunacek as Secretary of State for Arts and Culture.
May 19, 2020