Abu Dhabi
In times of the coronavirus, when flights are being cancelled, it is encouraging that Etihad Airways will start a non-stop connection between Vienna and Abu Dhabi on 22 May 2020.
March 11, 2020
Chancellor Kurz visited the UAE United Arab Emirates and the State of Kuwait with an extensive business delegation. Main purpose were deals in in the fields of energy, sustainability, infrastructure, transport and health. Also on the trip were 25 Lipizzan stallions of the Spanish Riding School including riders, which were on a tour in the Emirates. Kurz presented the Crown Prince of the UAE, Mohammed bin Zayed Al Nahyan, with a Lipizzan stallion as a gift from the Republic of Austria.
March 25, 2019
The New York property firm RFR Holding LLC of German-American Aby J. Rosen, together with Signa Holding of Tyrolean real estate investor Rene Benko, is buying the traditional Chrysler Building in New York City for around 150 million dollars. The land is not part of the deal and the rent amounted to USD 32.5 million in 2018 and will continue to rise to USD 41 million a year by 2028.
March 11, 2019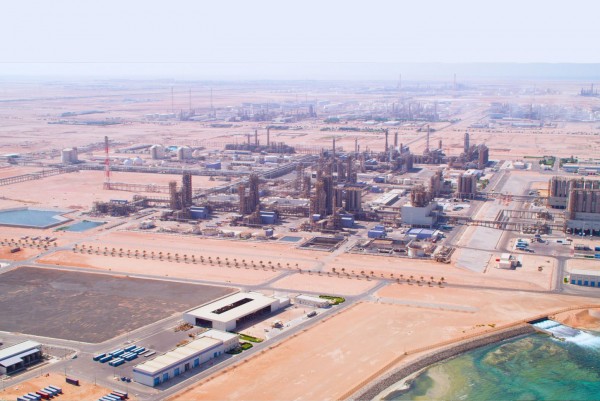 Austrian OMV and the state-owned oil company of the United Arab Emirates, Adnoc, announced that OMV has acquired a 15 percent stake in Abu Dhabi Oil Refining Company. Thereby OMV establishes a major downstream Oil position. In addition, OMV will acquire a 15 percent stake in a trade joint venture with export volumes equivalent to around 70% of production.
January 28, 2019
Adjusted operating profit amounted to EUR 818 million, up 2% year-on-year. Net income was also in line with forecasts, although net income for the period fell by 43% year-on-year. One of two key events was the signing of a concession agreement for the acquisition of a 20% stake in two fields offshore Abu Dhabi from ADNOC, as well as two satellite fields. The agreed participation fee amounts to USD 1.5 bn and the duration of the contract is 40 years.
May 4, 2018
An economic delegation led by Federal Chancellor Sebastian Kurz, with the participation of Margarete Schramböck, Minister of Economic Affairs, OMV CEO Rainer Seele and a small delegation had the main objective of supporting OMV in the concession agreement for the acquisition of a 20% stake in two fields offshore Abu Dhabi from ADNOC.
May 4, 2018
Listed oil corporation OMV is acquiring 20 percent of two offshore oil fields in Abu Dhabi from the Abu Dhabi oil group ADNOC. The purchase price for the concession and the associated infrastructure amounts to USD 1.5 billion. OMV has already a long relationship with Abu Dhabi. OMV opened a representation office in Abu Dhabi in 2007. Today Abu Dhabi is the location of the Business Hub for OMV´s Upstream Middle East & Africa activities.
April 6, 2018
The Council of Ministers of the Austrian Ministry of Foreign Affairs has decided to place 27 new Austrian diplomats at head of Austrian Embassies worldwide.
December 10, 2015
OMV and Wintershall will appraise the sour gas and condensate field in Shuwaihat in the Western Region of Abu Dhabi. OMV´s CEO Gerhard Roiss sees strengthened relations with the United Arab Emirates.
June 21, 2012
The Austrian energy group OMV holds 36% of Borealis. IPIC, itself involved in OMV appears to be interested in the OMV share.
April 15, 2011
The German subsidiary Züblin is the consortium manager for the construction of a new port Strabag scored a deal for the construction of the new port in Abu Dhabi, the company reports in a press release. Via the German subsidiary Züblin as lead manager
July 21, 2010