Sponsored
Page 1/1
Hartwig Loeger
Austrian OMV and the state-owned oil company of the United Arab Emirates, Adnoc, announced that OMV has acquired a 15 percent stake in Abu Dhabi Oil Refining Company. Thereby OMV establishes a major downstream Oil position. In addition, OMV will acquire a 15 percent stake in a trade joint venture with export volumes equivalent to around 70% of production.
January 28, 2019
As already announced by Vindobona.org in conjunction with the corresponding amendment to the Austrian Stock Corporation Act (Aktiengesetz), the VSE Vienna Stock Exchange is now offering two additional and easier options (direct market, direct market plus) for an initial public offering for SMEs as part of the new Third Market.
January 20, 2019
Finance Minister Hartwig Löger plans to revive the Austrian capital market for SMEs by making trading of bearer shares of Austrian companies on the Third Market possible again.
April 11, 2018
The head of Deutsche Bundesbank, Jens Weidmann, visits Vienna to receive the Grand Decoration of Honour in Gold (Grosses Goldenes Ehrenzeichen) from Finance Minister Hartwig Löger. In his speech he called for a rapid end to bond purchases by the European Central Bank (ECB).
March 26, 2018
Finance Minister Hartwig Löger (ÖVP) presented his first budget. Austria's new federal government wants to earn more than it spends. The double budget for 2018 and 2019 should herald a new era. The Austrian state has been spending more than it takes for 65 years and this is to be reversed for the first time in 2019. Debt policy is to be ended. A budget surplus of 541 million euros is to be achieved and thus a turning point in budget policy. Most money should be spent on pensions, least on health.
March 22, 2018
The new Austrian government is planning a zero deficit for next year, Chancellor Sebastian Kurz (ÖVP) and Vice-Chancellor Heinz-Christian Strache (FPÖ) have announced. The planned reduction in corporation tax could be of interest to foreign investors and companies.
February 28, 2018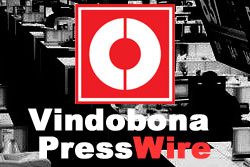 Since the previous Chairman of the Management Board of UNIQA Österreich Versicherungen AG (UNIQA Austria), Hartwig Löger, left to join the Austrian government the Management Board of the UNIQA Group's largest subsidiary is being restructured and prepared for the future, subject to approval of the Austrian Financial Market Supervision.
December 18, 2017