Sponsored
Page 1/1
Bratislava
Among Poland, Slovakia and the Czech Republic, Bratislava records the biggest regional purchasing power. In total, the Czech Republic ranks first.
July 7, 2012
Austria as hub for CEE markets is still popular. Nevertheless, there is a lack in a sustainable and flexible strategy. The geographical proximity to CEE countries is insufficient.
April 2, 2012
Warsaw moved up three places in the ranking of the most attractive European cities to locate a business, prepared by Cushman & Wakefield.
October 13, 2011
The owner and CEO of the Austrian low-cost airline Flyniki is considering a withdrawal from Austria. He is very upset over the tax on airline tickets to be implemented on January 1, 2001.
November 2, 2010
Austrian Airlines are fearing a massive drop in sales and even see the tax as a threat to their existence.
October 25, 2010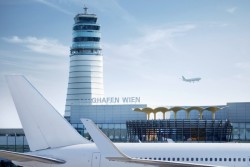 A significant portion of Vienna International Airport's sales are achieved with low-cost airlines. The airport's boss wishes a more extensive partnership with the Bratislava location.
October 21, 2010
Bratislava might lose the planned amusement park "Metropolis", with an investment amount of 1.5 billion euro, if the Slovak government revokes the already approved tax concessions.
October 7, 2010
After the Austrian company has grown a year ago with partners in CEE, the management now has opened a branch office in Bratislava.
September 8, 2010