Vienna Opera Ball - Wiener Opernball
The Austrian government has announced that the 2022 Vienna Opera Ball has been canceled due to COVID-19 concerns. However, the Viennese Opera Ball in New York City is still scheduled to take place. Read more about the two popular events.
December 9, 2021
Due to the rise of Covid-19 cases in Austria, it was decided that the Vienna Opera Ball 2021 planned for February 11, 2021 will be cancelled. Although the Vienna State Opera put a lot of effort into security concepts, the wellbeing of the participants could not have been guaranteed.
September 23, 2020
According to the Ministry of the Interior, the security concept and the security measures in and around the Vienna State Opera are impressive. In total, up to 300 police officers are deployed at the Opera Ball. These include two Dutch shepherd dogs which searched the State Opera for explosives and other suspicious objects.
February 20, 2020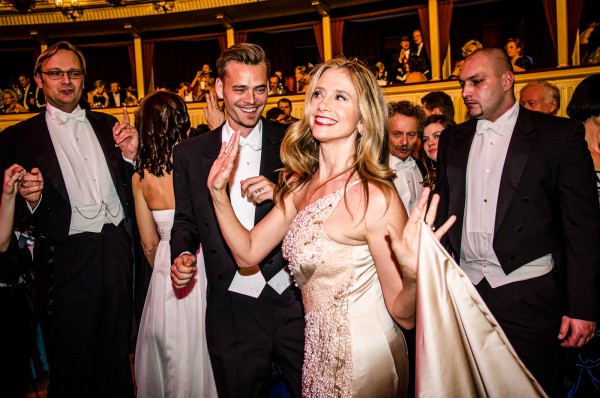 At the Vienna Opera Ball on February 20, 2020, the Vienna State Opera will be transformed into possibly the most famous ballroom in the world. The so-called "Ball of Balls" is an Austrian society event and creates encounters between artists, politicians, business people and diplomacy.
February 17, 2020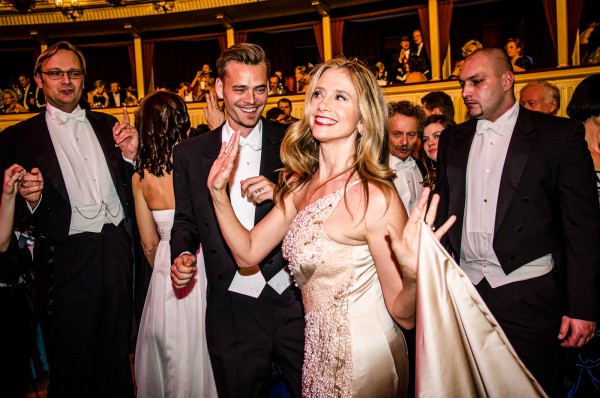 At the Viennese balls, 520,000 ball guests are expected this season, one of whom will spend an average of 290 euros.
November 21, 2019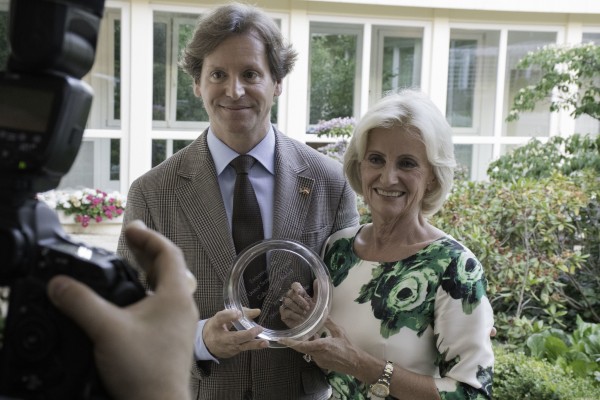 Austrian entrepreneur Elisabeth Gürtler-Mauthner (69) received the Cultural Icon Award in acknowledgement of her achievements and long friendship with the United States of America from US Ambassador Trevor Traina.
June 20, 2019
Only a few days after the historic renaming of the Republic of Macedonia into the Republic of North Macedonia, Zoran Zaev, Prime Minister of the Republic of North Macedonia, visited Vienna at the invitation of Federal Chancellor Kurz and together they visited the Vienna Opera Ball.
March 1, 2019 · Updated: March 4, 2019; 12:33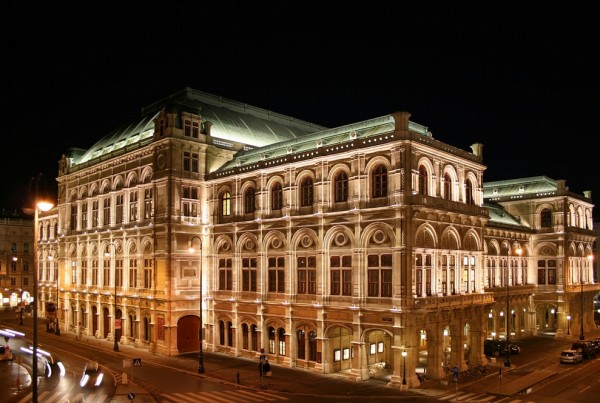 Every year, the Vienna Opera Ball (Wiener Opernball) at the Vienna State Opera is one of the social highlights of the ball season during the Vienna Carnival. With more than 5000 attendees, the ball is one of Austria's largest meeting places for creative artists, entrepreneurs and politicians from Austria and abroad. 144 couples from Austria and beyond will open the ball this year. The evening, often referred to as the "highlight of the ball season", will take place this year on Thursday, 28 February 2019 for the 63rd time after the Second World War.
February 15, 2019
The Ball of Balls in the magnificent building of the Vienna State Opera is regarded as the meeting place of international celebrities in Vienna and is a social event of the first order. Offer your children aged 17 to 24 the opportunity to open the Opera Ball together with 150 couples. We show you how to do it.
January 31, 2019