Security at the Vienna Opera Ball: 300 Police Officers on Duty
According to the Ministry of the Interior, the security concept and the security measures in and around the Vienna State Opera are impressive. In total, up to 300 police officers are deployed at the Opera Ball. These include two Dutch shepherd dogs which searched the State Opera for explosives and other suspicious objects.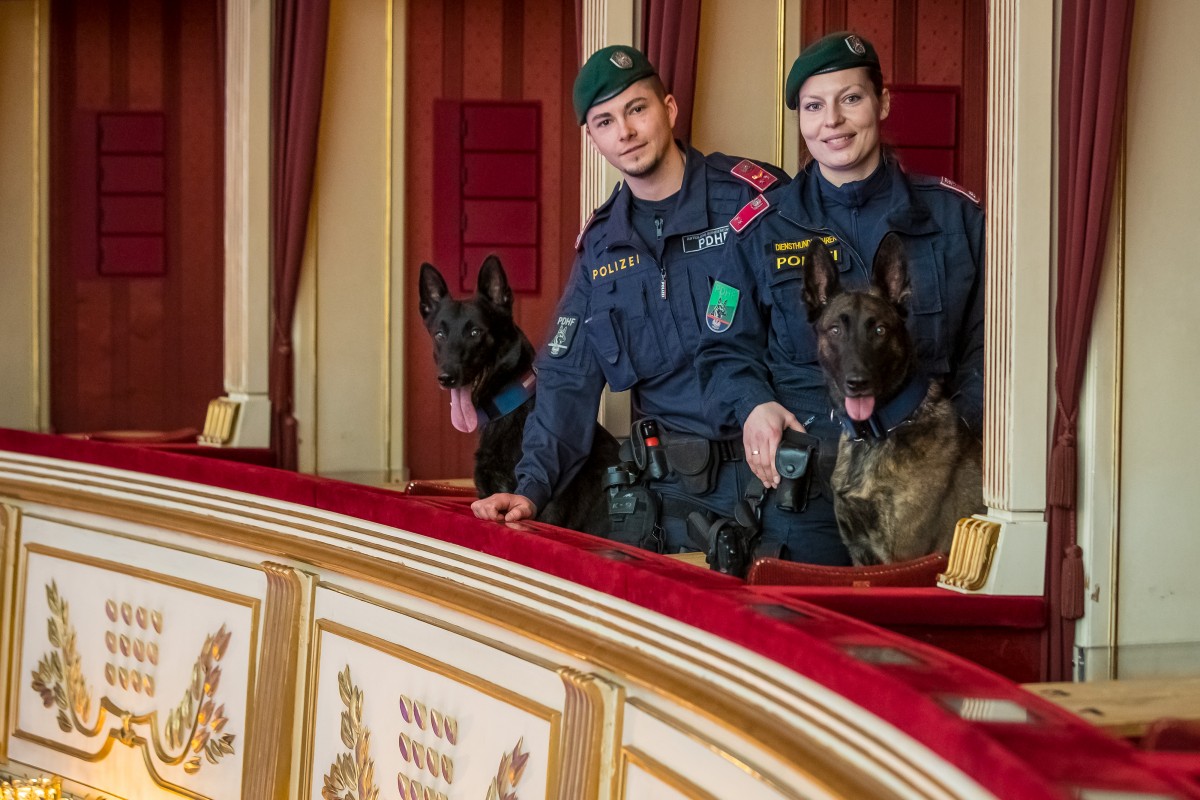 "Kiwi" and "Jack", two Dutch shepherd dogs from the Police Dog Unit of the Vienna State Police Headquarters during a work break. / Picture: © BMI Bundesministerium für Inneres / Gerd Pachauer
During a local inspection in the run-up to the 64th Opera Ball, Minister of the Interior Karl Nehammer gained an impression of the security precautions in and around the Vienna State Opera.
Shortly before the 64th Opera Ball: a great hustle, bustle and banging in the countless corridors and halls of the venerable Vienna State Opera. ORF technicians are laying cables for the live…