Sponsored
Page 1/1
Uzbekistan
The new Ambassador of the Republic of Uzbekistan to Austria, H.E. Mr. Sherzod Asadov presented Austrian Federal President Alexander Van der Bellen with his letter of accreditation at the Vienna Hofburg.
November 7, 2018 · Updated: January 11, 2019; 11:00
HE Mr. Mohammed Sanusi Barkindo is the current Secretary General of OPEC. He recently received a prestigious Energy Award for Lifetime Achievement for helping to stabilize the oil price again. He also gave an insight into how OPEC has regained its former strength under his guidance.
May 28, 2018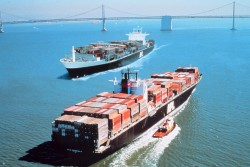 The Austrian Federal Economic Chamber (WKÖ) sees excellent delivery and investment opportunities for the domestic economy in Central Asia.
April 6, 2011