UK Embassy in Vienna
Following the death of Britain's Queen Elizabeth II, Austria's Federal President flew to Great Britain this weekend to personally express his condolences to the Royal Family. In addition to his presence at the reception on Sunday evening, he also attended the official state funeral on Monday and signed the various Queen's book of condolence.
September 19, 2022
The Find out more about this week's developments. Diplomacy is back from the summer break in Vienna. The bilateral relations in Vienna produced some meetings, demonstrating that diplomacy is always present in Vienna. Read about the latest developments in diplomacy in Vienna and Austria.
September 15, 2022
The Embassy of the United Kingdom has opened a condolence visit at the British Residence in Vienna for all those who wish to pay their respects.
September 13, 2022
Governor Hans Peter Doskozil received ambassadors of foreign representative authorities at the Martinsschlössel in Donnerskirchen in the Austrian province of Burgenland.
June 15, 2022
The new Ambassador of the UK to Austria and Permanent Representative of the UK to the International Organizations in Vienna is H.E. Ms. Lindsay Skoll. Learn more about Ms. Skoll and her impressive career.
January 13, 2022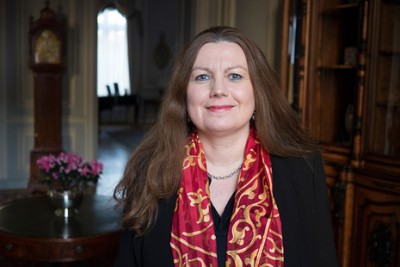 The Deputy Head of Mission of the British Embassy in Vienna is Ms. Nerys Jones. Learn more about her extensive career in the foreign service and what she does for the embassy.
December 3, 2021
The British Embassy building in Vienna has a rich history stretching back to the late 19th century. Read the captivating story of this beautiful building.
December 3, 2021
Several Vienna Embassies marked the International Day Against Homophobia, Biphobia and Transphobia (IDAHOBIT 2021) by expressing solidarity in a common statement. The French Embassy in Vienna released a video drawing particular attention to sexual discrimination in sports.
May 18, 2021 · Updated: May 18, 2021; 22:55
The British Embassy in Vienna invites all British Nationals living in Austria to a series of information events throughout the country to prepare them for BREXIT.
October 22, 2018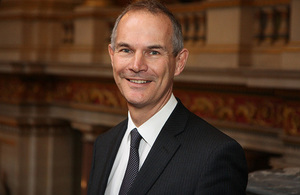 Mr. Leigh Turner CMG has been appointed Her Majesty's Ambassador to the Republic of Austria and UK Permanent Representative to the United Nations in Vienna. Mr. Turner currently serves as British Consul-General in Istanbul. After joining the Foreign and Commonwealth Office from 1984 to 1987 he already has had a posting in Austria before Turkey. The new ambassador to the Republic of Austria will take up his post in August 2016.
February 18, 2016