OHCHR Office of the United Nations High Commissioner for Human Rights
The leak of the Xinjiang Police Files has provided the best evidence to date of what many experts believe is an ongoing genocide against millions of Uyghurs in China. Read more about these files and what they tell the world about China's views on human rights.
July 4, 2022
Since the Russian Invasion of Ukraine, many countries are enraged by Putin's actions. The Russian Aggression against Ukraine is ravaging the country. The G7 members strongly condemn Russia's actions. The OSCE expressed its concerns on many issues too.
April 7, 2022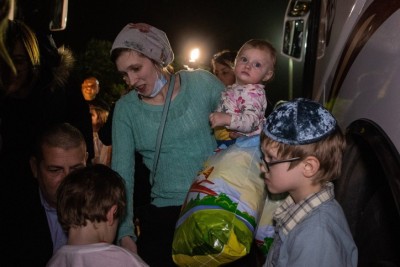 The war in Ukraine is causing inhuman suffering and despair - especially among children. More than half of the Ukrainian children are considered displaced and many of them also found their way to Austria. If you want to learn more details about the current challenges, please read on.
March 25, 2022
Entitled "Breaking the gridlock and moving forward: Recommendations for the next five years of EU migration policy", participants of the Vienna Migration Conference 2019 will explore migration policy options and the formulation of future strategies.
October 11, 2019
Next week, experts from the Office of the United Nations High Commissioner for Human Rights will visit Vienna to gather an impression of the human rights situation. The new High Commissioner for Human Rights, Ms. Michelle Bachelet, had criticised Austria for not prioritising the return of migrants from Europe without ensuring that key international human rights obligations are met as a protective measure.
October 11, 2018
According to a report from Unesco, worldwide more than 700 reporters have been killed from 2006 to 2014 in the exercise of their profession. On International Day to End Impunity for Crimes against Journalists, the OSCE Representative calls on participating States to step up their investigations.
November 2, 2015
The OSCE is hosting a conference on journalists' safety and conflict reporting on 15-16 June in Vienna. The two-day event, "Journalists' Safety, Media Freedom and Pluralism in Times of Conflict", will bring together some 300 journalists, media experts, diplomats and key policy-makers from across the OSCE region to discuss and review the current situation relating to the safety of journalists reporting from conflicts.
June 12, 2015