Li Xiaosi
The Find out more about this week's developments. Diplomacy is back from the summer break in Vienna. The bilateral relations in Vienna produced some meetings, demonstrating that diplomacy is always present in Vienna. Read about the latest developments in diplomacy in Vienna and Austria.
September 15, 2022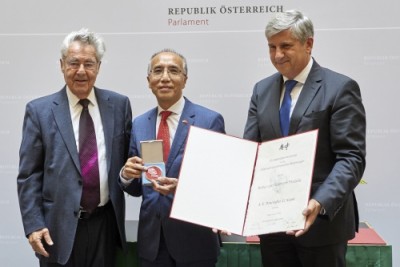 Several individuals who helped strengthen Chinese-Austrian relations were honored with Rosthorn Medals 2022 recently at Palais Epstein. Werner Fasslabend, Margareta Griessler-Hermann, LI Xiaosi, the ambassador of the People's Republic of China, and Gottfried Sodeck, an entrepreneur, received them this year.
September 13, 2022
Governor Hans Peter Doskozil received ambassadors of foreign representative authorities at the Martinsschlössel in Donnerskirchen in the Austrian province of Burgenland.
June 15, 2022
People around the world recently celebrated the ushering in of the Year of the Tiger. Read more about the Lunar New Year, one of the most important Chinese holidays.
February 3, 2022
Wan Gang, a high-ranking Chinese politician, engineer and Chairman of the China Zhi Gong Party (Sub-organization of United Front of China) visited Austria to consolidate the network of benevolent institutions, agencies and patriotic overseas Chinese and to strengthen China's economic and political influence.
November 30, 2021
To commemorate the anniversary of diplomatic relations between the People's Republic of China and Austria, the Austrian Post (Österreichische Post) has now also issued a special postage stamp.
August 30, 2021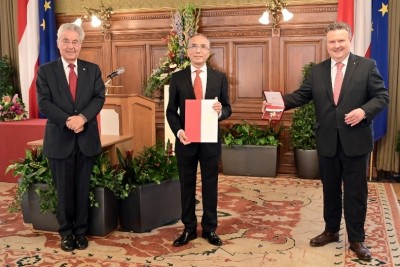 Ambassador Li Xiaosi from the People's Republic of China has been awarded the Grand Decoration of Honor for his Servicer to the State of Vienna by Mayor Michael Ludwig.
May 27, 2021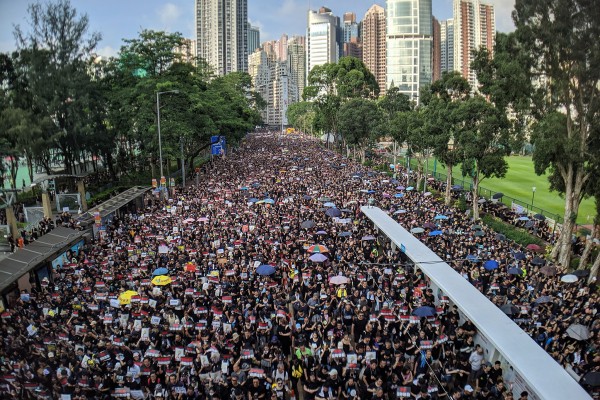 Li Xiaosi, the Chinese ambassador in Austria, has repeated the demands known from Beijing in an interview in the Ö1-Mittagsjournal and threatened with an intervention by China in the continuing violent protests in Hong Kong.
August 20, 2019
Li Zhanshu, one of China's most powerful politicians was in Vienna and was received by Austria's central institutions despite the domestic political turbulences.
May 28, 2019
China's largest bank, ICBC - Industrial and Commercial Bank of China was officially commenced for business in Vienna. Mr. Li Zhanshu, Chairman of the Standing Committee of the National People's Congress, who was on an official visit in Austria attended the opening ceremony of ICBC Austria Bank GmbH (ICBC Austria).
May 28, 2019
Ambassador Li Xiaosi (李晓驷) has been Ambassador of the People's Republic of China to Austria since 2016. He has been a career diplomat since 1985 with previous oversees posts in Germany and Switzerland. He speaks Mandarin, German and English.
February 20, 2019
The Chinese Ambassador to Austria, H.E. Li Xiaosi and the Director General of UNIDO, Mr. Li Yong, toasted the Chinese New Year together with Mayor Ludwig and other Viennese Overseas Chinese.
February 13, 2019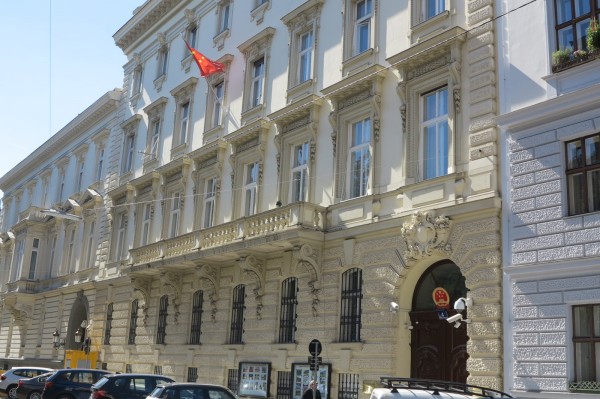 Updated address and contact details of the Embassy of the People's Republic of China in Vienna, Austria (中华人民共和国驻奥地利共和国大使馆 / Botschaft der Volksrepublik China in der Republik Österreich), including Political Section, Economic and Commercial Section, Culture Section, Science and Technology Section, Office of the Defence Attaché, Consular Section, Protocol and Administrative Section and the Section of Education.
February 8, 2019