Karlheinz Kopf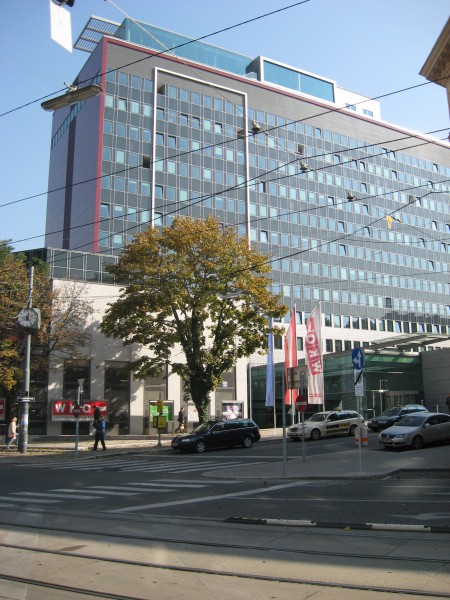 The new lockdown will once again shut down Austria's economy in its entirety. The heads of the Austria Federal Chamber of Commerce (WKO) emphasize the importance of financial support for companies by the government and of a well functioning education for children despite school closings.
November 16, 2020
The heads of the Federal Chamber of Commerce emphasize the importance of avoiding a second lockdown due to rising Covid-19 cases in Austria. They also demand further support measures for the economy and particularly hope that the EU approves the planned fixed cost subsidy.
October 9, 2020
The Austrian Government has announced a budget increase for investment subsidies. A high demand and investment volume in the first three weeks of the application period has lead to this decision that is welcomed by the Federal Chamber of Commerce.
September 23, 2020
The secretary general of Austria's Federal Chamber of Commerce WKO recognizes a slightly positive trend in the labor market but underlines the importance of ongoing and future economic measures.
September 7, 2020
Harald Mahrer was re-elected President of the Austrian Federal Economic Chamber (WKÖ) at the Economic Parliament and was immediately praised by Margarete Schramböck, Federal Minister for Digitalisation and Business Location.
June 26, 2020
Following the recent visit to China by Austrian President van der Bellen with the largest business delegation to date, an Austrian delegation of members of the National Assembly and the Federal Council is now on the road in China under the leadership of the second President of the National Council, Doris Bures. The aim of the trip is to further deepen Austrian-Chinese relations, in particular a meeting with Li Xaolin, President of the CPAFFC - Chinese People's Association for Friendship with Foreign Countries (中国人民对外友好协会).
May 29, 2018
Austria's business delegation has returned from a five-day visit to India. What did they achieve?
February 23, 2016
The former Austrian Federal Chancellor Franz Vranitzky criticizes the Austrian government sharply. For him, the university sector is a "very bad example of inequality between the generations".
August 29, 2012
Karlheinz Kopf calls for privatizations in the infrastructure sector. Last year, the Austrian state earned € 244m from its shareholdings.
September 5, 2011