OEW Oesterreich Werbung - ANTO Austrian National Tourist Office
Diplomatic representatives in Austria met with members of the Austrian business community as part of the "ReFocus Austria" government initiative aimed at promoting Austrian companies abroad and Austria as a business location. The main focus of this event was opportunities in the "green economy." Read more about this event and "ReFocus Austria."
October 27, 2021
Austria now wants to present itself as a particularly safe travel destination and is therefore planning up to 65,000 corona tests per week for tourism businesses from the beginning of July. The aim is to give foreign guests a feeling of security. The Austrian National Tourist Office is also preparing intensive advertising campaigns and will have a budget of 40 million euros for this purpose.
May 26, 2020
Schönbrunn Palace and Schönbrunn Zoo will focus on China in the coming years. The zoo is now on WeChat and wants to attract more than a billion Chinese users to Vienna.
September 4, 2019
Sustainability Minister Elisabeth Köstinger presented the "Plan T - Master Plan for Tourism" in Salzburg. This strategy paper is intended to ensure that Austria not only remains one of the leading tourist destinations, but that this position is further strengthened. For the first time sustainability is anchored as a basic principle for tourism. The strategic realignment of Österreich Werbung (ANTO Austrian National Tourist Office) is also on the agenda.
March 26, 2019
ÖW Österreich Werbung (ANTO Austrian National Tourist Office) sees very good chances in the dynamic of digitisation for the domestic tourism location to assert itself as a quality destination in global competition.
March 22, 2019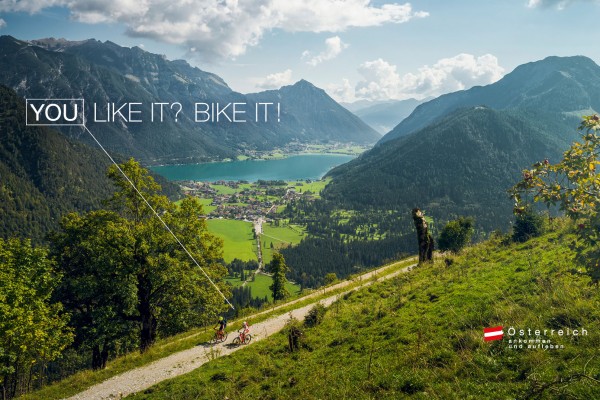 At the international tourism trade fair 2019 in Berlin, Austria presents itself above all as an attractive cycling holiday destination. At the centre of the trade fair appearance: the cycling campaign "You Like it? Bike it!"
March 7, 2019
With around 900,000 arrivals (+23%) and 1.3 million overnight stays (+25%) in 2017, China is Austria's most important Asian market of origin with the greatest growth potential. From January to July 2018, Austria also recorded record figures with around 542,000 arrivals (+ 8.2) and around 781,000 overnight stays (+ 11.5 %) from China.
October 3, 2018 · Updated: October 11, 2018; 22:55
Arab tourists find Austria increasingly pleasant. So far this year, the number of arrivals between January and August grew by 21% to 91,600 as compared to the same period of the previous year.
October 8, 2010