Nazi Victims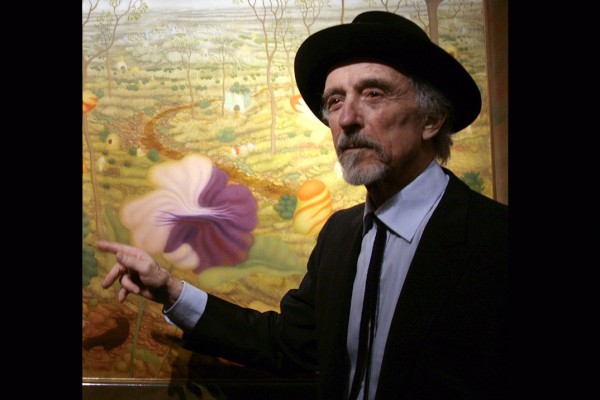 High-ranking representatives from politics and business emphasized the importance of honoring the memory of the countless victims of the Nazi regime among the concentration camp prisoners and forced laborers at Concentration Camp Wien-Schwechat-Heidfeld (the site of today's Vienna Airport) who were forced to build aircraft there.
October 12, 2021
While in New York for the 76th UNGA, Foreign Minister Schallenberg and Chancellor Kurz met with representatives of various Jewish organizations and briefed them on new measures being taken to combat anti-Semitism. Read about their meetings and some of the steps they are taking to address this issue.
September 29, 2021
The Jewish Museum Vienna has restituted the Franz Adam painting "Camp Scene from 1848 in Italy" to the Ephrussi family. Following the authorization by Defense Minister Klaudia Tanner, ownership of the painting was returned to the heirs of Viktor Ephrussi. The painting was in the Museum of Military History in Vienna after being confiscated from Viktor Ephrussi by the Nazis. Read more about the painting's history and its restitution to the Ephrussi family.
September 14, 2021
In the one year since the change in the Citizenship Act allowed the descendants of victims of Nazi persecution the right to Austrian citizenship, the Vienna Municipal Department 35 (MA 35) has received nearly 17,000 applications. Around 10,000 of these applications still need to be processed. Foreign Minister Alexander Schallenberg and the President of the Jewish Community Oskar Deutsch reflected on the program on its one-year anniversary.
August 31, 2021
One Holocaust survivor and 5 descendants of victims of Nazi terror received Austrian citizenship at the Consulate General in New York City. The restitution of 4,621 Austrian citizenships based on the new special procedure has already been successfully completed.
July 27, 2021
Since September 1, 2020, about 950 persons from all over the world have obtained Austrian citizenship through a new regulative that allows descendants of victims of the Nazi regime to regain Austrian citizenship. Victor de Waal, a member of the famous and widespread Ephrussi family has now been informed by Vienna's Mayor Michael Ludwig about his successful application.
January 8, 2021
After the passing of an amendment that allows descendants of victims of National Socialism to obtain the Austrian Citizenship, the first applications have been received and welcomed by the Austrian Embassy in Washington, DC.
October 27, 2020
From September on, it is easier for descendants of Nazi victims to apply for the Austrian citizenship. This was announced by Interior Minister Nehammer in order to "take historical responsibility for the crimes of the Nazi regime".
September 1, 2020