Combating Anti-Semitism in Austria: Representatives of US Jewish Organizations Briefed on New Measures
While in New York for the 76th UNGA, Foreign Minister Schallenberg and Chancellor Kurz met with representatives of various Jewish organizations and briefed them on new measures being taken to combat anti-Semitism. Read about their meetings and some of the steps they are taking to address this issue.
Austrian Chancellor Sebastian Kurz (2nd from left) meeting with Rabbi Arthur Schneier, a Holocaust survivor (3rd from left) in New York. / Picture: © Bundeskanzleramt (BKA) / Dragan Tatic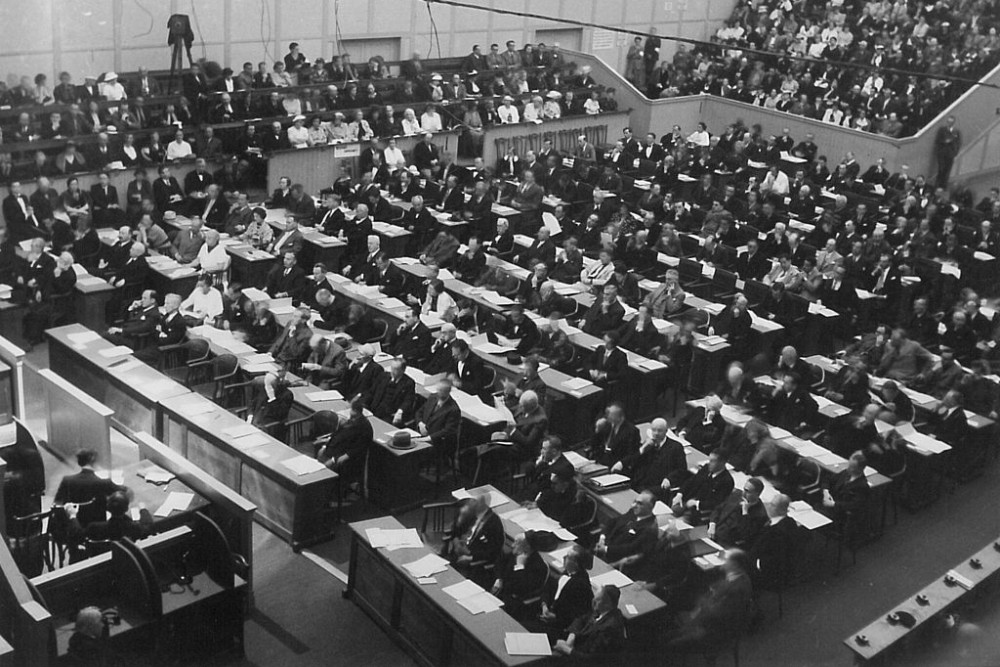 On the sidelines of the 76th United Nations General Assembly, Austrian Foreign Minister Alexander Schallenberg met with representatives of Jewish organizations in New York.
The organizations included the World Jewish Congress (WJC), B'nai B'rith, the Anti-Defamation League (ADL), the National Coalition in Support of Eurasian Jewry (NCSEJ), and the umbrella organization of Jewish organizations in the United States–the Conference of Presidents of Major American Jewish Organizations.
In addition, Austrian Chancellor Sebastian Kurz met Rabbi Arthur Schneier, a Holocaust survivor, who has been the religious head of the Park East Synagogue since 1962. He also met with the President of the World Jewish Congress (WJC), Ronald Lauder, and the CEO of the American Jewish Committee (AJC), David Harris.
The talks focused on the excellent relations between Austria and Israel and between Austria and the United States, as well as Austria's commitment to the fight against anti-Semitism.
"We are fully aware of our past, including its darkest chapters, and therefore do not shy away from our historical responsibility," affirmed Foreign Minister Schallenberg.
During his meeting in New York, Foreign Minister Schallenberg also provided information on a number of measures recently taken by the Austrian Federal Government that illustrate Austria's support in the fight against anti-Semitism. These include the possibility for descendants of Nazi persecutees to obtain Austrian citizenship, the construction of the Shoah Memorial Wall in Vienna, as well as the clear positioning against terrorism and the recently amended Symbol Law, which, among other things, prohibits the use of the symbol of Hezbollah's military arm.
While in New York, Kurz and Schallenberg also granted Austrian citizenship to the descendants of Holocaust survivors.
Schallenberg stressed that the Austrian Federal Government attaches the utmost importance to the commemoration of the Shoah and the fight against discrimination and anti-Semitism. He said, "The ongoing anti-Semitic attacks in Europe - unfortunately also in Austria - give serious cause for concern. It is, therefore, all the more important that we continue the fight against anti-Semitism at all levels, national, European, and international. Austria will continue to play a leading role in this."