Ronald Lauder
Austria should take its historical responsibility for the Holocaust seriously. Foreign Minister Schallenberg met with representatives of Jewish organizations on the sidelines of the 77th United Nations General Assembly in New York.
September 25, 2022
While in New York for the 76th UNGA, Foreign Minister Schallenberg and Chancellor Kurz met with representatives of various Jewish organizations and briefed them on new measures being taken to combat anti-Semitism. Read about their meetings and some of the steps they are taking to address this issue.
September 29, 2021
Austrian Chancellor Sebastian Kurz and Foreign Minister Schallenberg are in New York for the 76th United Nations General Assembly. Their trip includes meetings with various delegations, with an emphasis on the situation in Afghanistan and the COVID-19 pandemic. Notably, the pair, along with President Van der Bellen, will meet for talks with UN Secretary-General Antońio Guterres. Chancellor Kurz will also address the Council on Foreign Relations and Schallenberg will deliver a speech to the General Assembly. Read more about the details of their trip.
September 21, 2021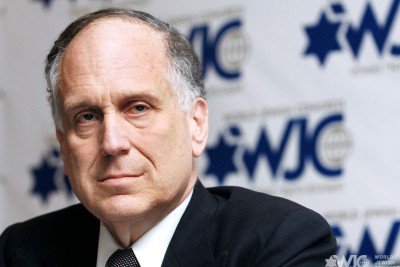 Following the Austrian National Council's decision that the EU should reassess its dealings with Hezbollah, as Austrian MPs see it as a terrorist organisation, the President of the World Jewish Congress, Ronald S. Lauder, welcomed this decision.
June 1, 2020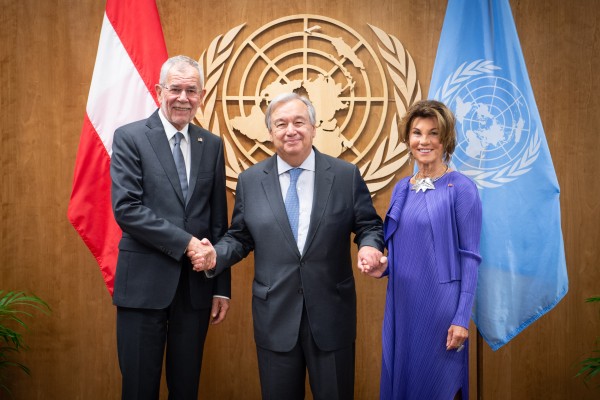 President Van der Bellen, Chancellor Bierlein, Environment Minister Maria Patek and activist Anika Dafert attended the 74th UN General Assembly in New York.
September 25, 2019