Entrepreneurs
Austria's Foreign Minister Alexander Schallenberg took part in the Young German Entrepreneurs Summit this year. The annual event took place this year under the motto "The World in Transition" and focused on the economic and social consequences of the Russian invasion of Ukraine.
October 14, 2022
Austrian companies are increasingly exporting to the USA. It is already their largest overseas market and mutual bilateral investments are steadily increasing. Read on to find out what influences the positive growth dynamics and why Austrian products are in such demand in the US.
August 16, 2022
Czech Republic has taken over the Presidency of the Council of the EU, replacing France, which held the post in the first half of the year. Austria's neighbouring country takes over the presidency at a crucial time, capped by international conflicts and economic crises.
July 1, 2022
The four teams that won Austria's "Innovative Youth" competition will get to showcase their projects at the World Expo 2020 in Dubai. Read about the competition and what the winning projects were.
January 27, 2022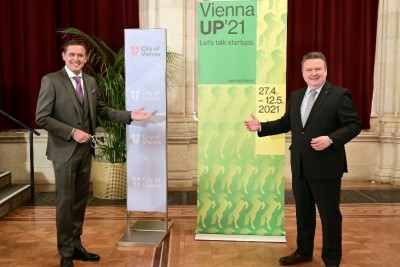 The Viennese startup event ViennaUP'21, which took place from April 27 to May 12 in a virtual format, can be viewed as a success. The reasons behind its success, the highlights of the event as well as what remains can be found out here!
May 14, 2021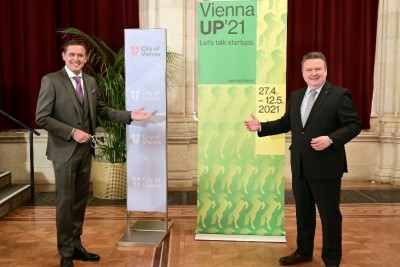 The startup event "ViennaUP21" will take place from April 27 to May 12 in a purely digital format. Within the umbrella of ViennaUP21, 40 program partners will be hosting 100 events for interested people, institutions and organization from more than 45 countries. Registration is free.
April 23, 2021
On the occasion of the "Africa Innovation Challenge 2021" organized by Advantage Austria - Aussenwirtschaft Austria, several Austrian companies have developed innovative solutions to solve societal challenges in Africa's dynamic markets. At the World Summit Award (WSA), five projects have been selected champions by an international jury.
April 19, 2021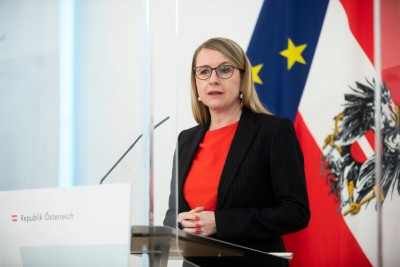 At the European Union Digital Day, Austria's Minister for Digitalization Margarete Schramböck signed two declarations that create better framework conditions for start-ups and promote green and digital transformation. Schramböck demanded the use of more digital technologies in order to "secure European jobs and value creation."
March 24, 2021
Central Europe's largest startup event "ViennaUP'21" will once again take place in the spring of 2021 in Vienna. The event offers a variety of different programs and business-to-business networking opportunities. Many other events, such as the "Fintech Week" and the "Creative Days Vienna" will be part of ViennaUP'21.
March 18, 2021
The Vienna Business Agency has received more applications for the Vienna Startup Package in 2020 than ever before. Out of 321 applications, the Agency has selected 16 winners from nine different countries, which will be able to take advantage of a package that includes coaching sessions, consulting and networking opportunities.
January 13, 2021
The Higher College for Engineering Wolfsberg (HTL Wolfsberg) wins the prize as "entrepreneurial school" in the category VET Innovators Awards during the European Week of Vocational Training. The school has impressed with its sustainable business collaborations and its successes in innovation competitions.
November 13, 2020
The aim of the cooperation between shared workspace provider WeWork and AWS - Austria Wirtschaftsservice is to support innovative Austrian start-ups in their internationalisation in New York and on the US market.
April 26, 2019
Young people (between 18-30 years) from the EU's Eastern Partnership countries (Armenia, Azerbaijan, Belarus, Georgia, Moldova and Ukraine), interested in developing an entrepreneurial idea or social enterprise, are discussing in Vienna the state of youth entrepreneurship in the partner countries and learn about EU and national programmes for youth entrepreneurship as well as what steps to take to become a young entrepreneur.
November 9, 2018
Over the last few years, Vienna has become a bristling hub of activities - from education to tourism to international organizations, and finally it is transforming into an interesting place for startups. Individuals increasingly flock to Vienna to found their own companies, or to continue what they've already begun in another area of the world. The Vienna Business Agency is awarding the Vienna Startup Welcome Package 2016 by inviting international startups to explore Vienna for 3 months.
December 23, 2015