Barack Obama
The Foreign Relations Committee of the Senate in Washington D.C. has confirmed Trevor Traina, nominated by President Donald Trump, as the new US Ambassador to Austria. This was announced by both the State Department and the US Embassy in Vienna. The post has been vacant since January 2017 when Alexa Wesner was recalled from her post.
March 30, 2018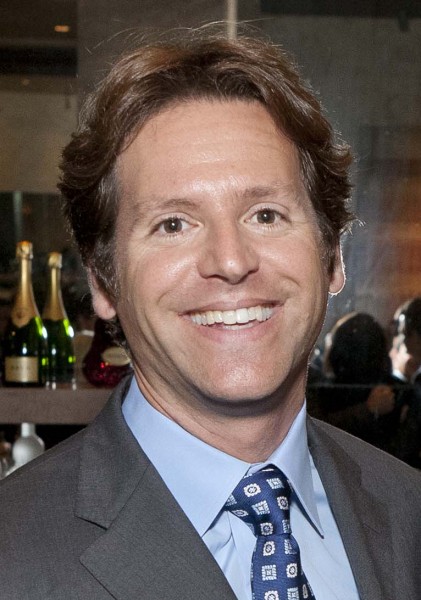 Today Mr. Trevor Traina testified before the US Senate Foreign Relations Committee Nomination Hearing. If confirmed, Mr. Traina is to become the next Ambassador Extraordinary and Plenipotentiary of the United States of America to Austria. Traina: I am humbled to be President Trumps nominee to be the United States Ambassador to Austria. If confirmed, his grandmother, who just celebrated her hundredth birthday and who is the widow of his late grandfather Wiley T. Buchanan Jr. (who also served as U.S. ambassador to Austria), would have the confusing honor of being the wife and the grandmother of the Ambassador to Austria.
March 1, 2018
Ambassador Wolfgang Waldner presented his credentials to President Barack Obama on Thursday January 28, 2016. "I am looking forward to my upcoming tasks, especially to be part of the successful bilateral relationship our two countries share. It will be my honor to further strengthen the political, economic, and cultural bonds between the United States and Austria over the course of the next four years." Waldner said at the White House.
February 12, 2016
The Austrian snow chain manufacturer appreciates the label "Made in USA".
May 6, 2014
Potential Austrian investors are attracted with many incentives such as low energy costs, few bureaucratical hurdles and excellent infrastructure.
May 5, 2014 · Updated: May 6, 2014; 13:25
Poland´s President Bronislaw Komorowski underlined that the U.S. has given assurances on Poland´s security. Prime Minister Tusk calls for solidarity with Ukraine.
March 3, 2014
Optimism among officials about successful talks to end Iran's nuclear program is restrained.
February 19, 2014
After the allegedly forced stop of in Austria, Bolivian President Evo Morales has returned to his home country. International criticism arises, also in regard to Austria's actions.
July 4, 2013
Former US intelligence official Edward Snowden has applied for asylum in several countries, among them Austria, according to WikiLeaks.
July 2, 2013
Russian President Vladimir Putin has offered fugitive IT specialist Edward Snowden a right to stay as long as he will not further harm the US.
July 1, 2013
Protests expected to continue despite of severe measures.
June 12, 2013
Turkey is eager for a free trade agreement (FTA) with the U.S.
May 24, 2013
US and Turkey intend to boost bilateral relations and trade, President Obama and Prime Minister Erdogan announced.
May 17, 2013
U.S. President Obama signs permanent import approval allowing the Austrian Lenzing AG to supply flame-resistant fibers to the U.S. Army.
January 12, 2012